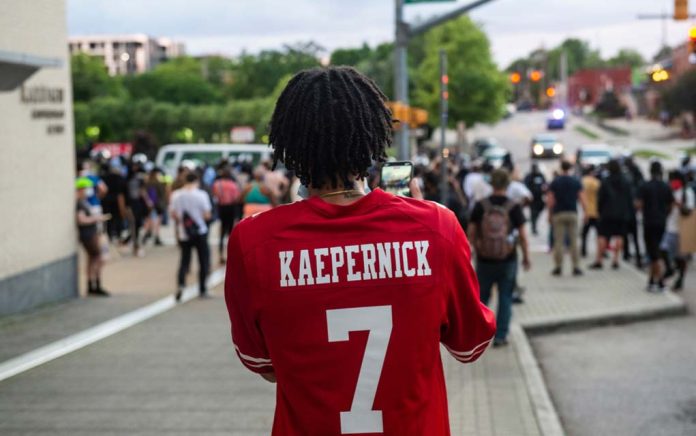 (WatchDogReport.org) – Former NFL player Colin Kaepernick has decided we haven't heard enough of him for one lifetime and is back in the news again. This time, he's making an absurd demand.
On October 6, an essay was published on Medium by the disgraced football player. In it, Kaepernick called for officials to abolish the police. He ranted about "police terrorism" and claimed the only way to create a "safe, healthy, and truly free" America is by "dismantling unjust systems."
Thread/

ABOLITION FOR THE PEOPLE: The Movement For a Future Without Policing & Prisons

The collection of 30 essays will be posted below over the course of the next 4 weeks. #AbolitionForThePeople https://t.co/jccRsxqLhT

— Colin Kaepernick (@Kaepernick7) October 6, 2020
The irony here is that Kaepernick is all talk. He goes on and on about wanting to change the system because he, a rich football player, feels it's unjust, but does he actively try to fix it? No.
In 2016, Kaepernick declared he wasn't voting in the election. So, he didn't work to have politicians elected that held the same values as him and actually change the systems he has problems with. He stomped his feet, whined, and acted like it would magically happen.
Op-eds don't change America; voting does. If he really cared about the issues he talks about, wouldn't he show up at the ballot box instead of advocating to make the country less safe by abolishing police departments?
Copyright 2020, WatchDogReport.org