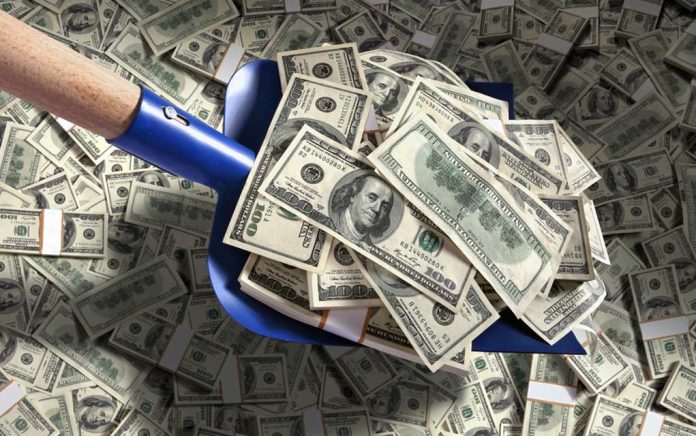 (WatchDogReport.org) – Billionaire George Soros is heavily involved in Leftist politics. The businessman has donated millions of dollars to Liberal politicians and funded their causes. Over the last few years, he's started putting his money into local district attorney races.
Soros Throws Cash at Local Races
According to reports, Soros has dumped more than $2 million into the race for Los Angeles district attorney. The billionaire's choice for DA is George Gascón, who literally moved to LA just to run for the position.
The Leftist candidate wants to "reform" the criminal justice system. In other words, he wants to make the city less safe by arresting fewer criminals. A really solid plan for a district attorney.
Soros isn't just getting involved in the LA race. He's also throwing cash at campaigns for prosecutors in Florida, Chicago, and other cities.
Overhauling the Criminal Justice System
The decision by Soros to dump money in these seemingly obscure races seems like an attempt by him to take over the criminal justice system. In 2016, POLITICO said as much in an article titled, "George Soros' quiet overhaul of the U.S. justice system." According to that piece, the radical Leftist was trying to advance the Liberal agenda by quietly funding the "under-the-radar" campaigns to accomplish the goal of "reshaping the American justice system."
If Republicans want to have any chance of stopping this takeover by Soros-backed candidates, they'll have to start injecting money into the races as well. Otherwise, the Right might have the court system thanks to President Donald Trump, but the Left will stop criminals from ever facing justice because their radical prosecutors will refuse to charge them with anything. It's a terrifying thought that would make American cities incredibly unsafe and undermine law enforcement.
The question now is: is the GOP going to be able to stop it?
Copyright 2020, WatchDogReport.org