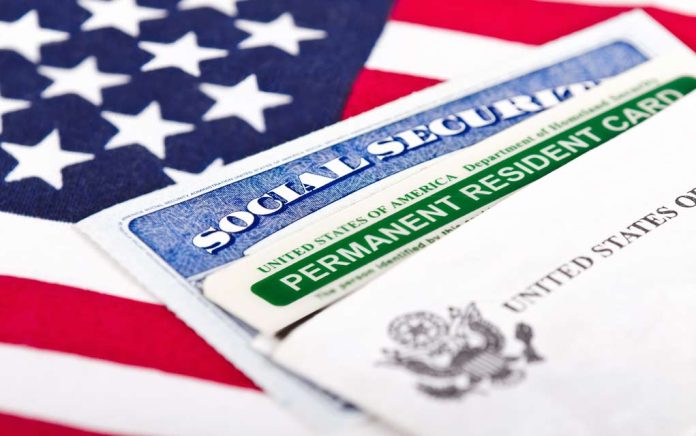 (WatchDogReport.org) – The debate over America's immigration system and border security has consumed Washington lawmakers for decades. This reality is hardly surprising considering the current program goes back to laws enacted between 1965 and 1990.
For that reason, President Trump ordered several changes to policies and procedures governing legal immigration in 2019 and 2020 to ensure the program works for all Americans, not just immigrants.
For example, the US Citizenship and Immigration Services (USCIS) is increasing its fees in October 2020 for citizenship through naturalization applicants and asylum seekers to cover the cost of those programs more effectively.
Likewise, USCIS amended its policies regarding applicants constituting a potential drain on public assistance programs like food stamps, public housing, and Medicaid.
Additionally, the USCIS enhanced eligibility requirements for legal immigration to weed out undesirables by expanding the list of behaviors constituting a lack of moral character in 2020.
The Trump administration also addressed issues regarding the proper integration of legal immigrants by increasing testing requirements for basic English proficiency and knowledge of the United States government and history.
Why Illegal Immigration Doesn't Work
As the Trump administration aptly stated on the White House website, the United States immigration system must serve national interests. Legal immigration supports border security, the rule of law, and benefits all Americans.
Inversely, illegal immigrants bypass the protections required under current immigration statutes and President Trump's executive orders, detailed above.
Several other problems exist surrounding illegal immigration. For instance, a 2020 study found that an increase in illegal immigration can harm native-born citizens who will experience decreased job availability and wages.
Additionally, the Center for Immigration Studies determined in December 2019 that illegal immigrants would impact the allocation of U.S. Representatives to each state since the 2020 Census counts all persons, not just citizens.
Additionally, despite claims from those on the Left, illegal immigrants pose a significant threat to public safety. A perfect example is the Texas Department of Public Safety, which reported that state jails booked over 219,000 illegal aliens for crimes over 9 years ending on June 30, 2020.
The bottom line, immigration to the United States is a privilege and not a right. It's time for Democrats to help enforce immigration policy to the fullest extent of the law. The burden shouldn't fall solely on the shoulders of the Trump administration and Congressional Republicans.
Copyright 2020, WatchDogReport.org