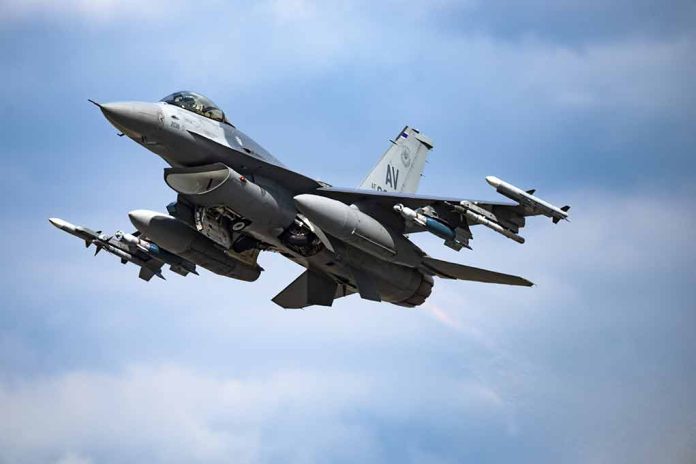 (WatchDogReport.org) – The United States carried out air strikes on October 27 against two ammunition and weapons storage facilities of the Iranian regime in eastern Syria. Secretary of Defense Lloyd Austin explained that these strikes were in response to recent attacks perpetrated by Iranian-backed militia groups against American bases in Syria and Iraq.
In a statement, he pointed out that these air strikes were "distinct" and "separate" from the armed conflict between the Israeli government and the Palestinian terrorist group Hamas. As of this writing, the Iranian regime hasn't made any comment about these air strikes.
According to different reports, these strikes were executed by two F-16 US fighter jets at 4:30 local time, near the Syrian town of Abu Kamal. This is a town that is located near the Iraqi border, which has shown a heavy presence of Iranian-backed militias over the last few years. The number of casualties from the air strikes remains unclear.
In the statement, Austin explained these were "precision self-defense" air strikes that were carried out in response to the "unsuccessful attacks" committed by the militia groups. He also mentioned that these attacks started on October 17 and extended for nearly a week.
Following Israel's declaration of war against Hamas, American troops have been attacked at least 24 times overseas, according to Fox News.
In a separate statement, the Pentagon said 21 US military members had been injured in these strikes, and attributed them to proxy groups from Iran that operate in the region. As reported in independent investigations, the Iranian regime has been backing Hamas in Gaza and Hezbollah in Lebanon over the last few years.
On October 26, the White House said that US President Joe Biden had already warned the Iranian regime against attacking American personnel in the Middle East. In response, Iran's Foreign Minister Hossein Amirabdollahian said at the United Nations General Assembly in New York that the United States wouldn't be spared from violence "engulfing" the Middle East if the war in Gaza continued.
Copyright 2023, WatchDogReport.org