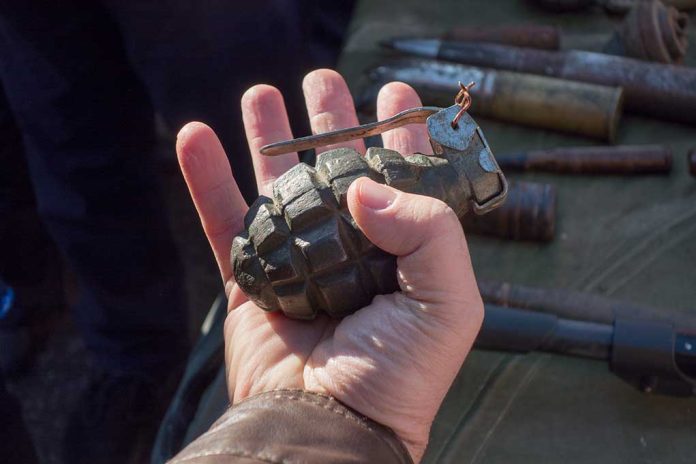 (WatchDogReport.org) – A Ukrainian official named Maj Hennadiy Chastyakov was killed on November 7 in his house by a grenade that was given to him as a birthday present. The 39-year-old official was a prominent member of the Ukrainian government, working as a close aide of the head of the country's armed forces, Valery Zaluzhny.
According to different reports, Chastyakov returned to his room after a birthday party to open the presents given by family members and colleagues. He was with his 13-year-old son when he was opening the gift that contained the grenade, which exploded in front of them.
During a press conference in Kyiv, Ukraine's Interior Minister Ihor Klymenko said that while Chastyakov's son survived and is currently being treated at a hospital, he was left "severely wounded." Klymenko also told reporters that the grenade exploded because of a "horrible accident." He explained that the boy was playing with its ring, and Chastyakov immediately took the grenade from his hand, which accidentally pulled the ring and detonated the explosive weapon.
Before his press conference, some Ukrainian media outlets described the incident as an "accident." Police authorities also released a statement noting that the explosion occurred at Chastyakov's home in Kyiv's western outskirts. The police added that the blast was the result of a "careless handling of a weapon."
In a separate statement, Zaluzhny said that Chastyakov's death represented a "heavy loss" for him and to the Ukrainian armed forces, as he was a man who was "fully committed" to Ukraine's protection. The chief of the Ukrainian armed forces added that the 39-year-old official was his "most reliable shoulder" since the beginning of the Russian invasion in February 2022.
Chastyakov's death represented the latest setback for the Ukrainian armed forces, after a Russian missile attack killed 19 troops in Zaporizhzhia during a graduation ceremony. In a statement, Ukrainian President Volodymyr sent his condolences to Chastyakov's friends and family.
Copyright 2023, WatchDogReport.org