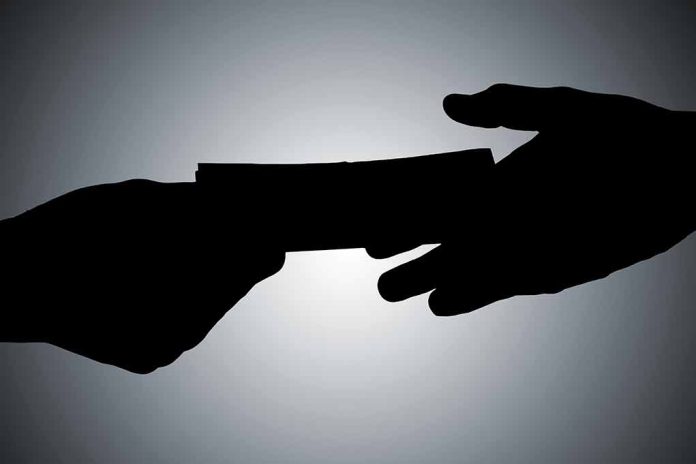 (WatchDogReport.org) – The New Georgia Project (NGP), a voter registration initiative established by Stacey Abrams, faces potential financial misconduct charges as a Politico investigation unveiled possible corruption within the organization.
The NGP, once overseen by Senator Raphael Warnock (D-GA), aimed to elevate civic engagement among underrepresented communities in Georgia. However, reports from Politico revealed an internal investigation into financial irregularities following the abrupt departure of their longtime director, Nsé Ufot, who faces demands for repayment of allegedly unrelated expenses.
Amid allegations, Ufot vehemently dismissed the accusations as baseless, calling them "a false claim."
The NGP now confronts an external ethics probe in Georgia, accused of unlawful political activities, and an IRS dispute regarding payroll taxes, which has supposedly been resolved, according to new CEO Kendra Davenport Cotton.
Financial disclosures, internal documents, and ex-staff interviews cited by Politico substantiate allegations of impropriety, including inadequate expense monitoring through prepaid Visa cards and mishandling of salary advances.
During the 2020 and 2021 election cycles, NGP and its 501(c)4 action fund reportedly amassed $36.4 million and $16.1 million, respectively. Ex-staffers attribute the mismanagement of these funds to the alleged financial misconduct.
NGP's chair, Frank Wilson, pledged a comprehensive audit of their records to rectify any discrepancies and ensure meticulous compliance: "We will have all our I's dotted and T's crossed."
Abrams launched NGP in 2014 but distanced herself following her unsuccessful gubernatorial bids in 2018 and 2022. Warnock assumed NGP's chairmanship in 2017 but stepped down during his 2020 Senate campaign, denying any knowledge of misconduct.
Former NGP employees highlighted the organization's deviation from its initial objective of registering underrepresented voters due to an influx of money and a lack of internal controls. Employees lamented the absence of operational oversight, attributing NGP's woes to unchecked expansion, egocentric pursuits post-2020 elections, and a leadership vacuum, labeling it a "complete failure."
For Ufot, the ongoing financial dispute with NGP constitutes baseless claims, which she vehemently denied, branding them as "complete nonsense."
Copyright 2023, WatchDogReport.org