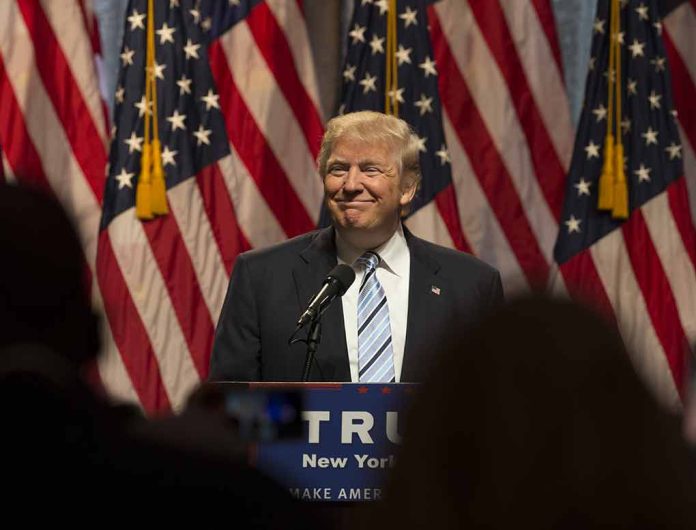 (WatchDogReport.org) – A judge presiding over an Appeals Court of New York has lifted a gag order imposed upon Donald Trump and his legal team during his fraud trial, if only temporarily. Previously, Justice Arthur Engoron, who sits on the New York County Supreme Court, had forbidden counsel from discussing any confidential communications that took place in court during the trial, which included notes being passed to him by his law clerk, Allison Greenfield.
In response to this gag order, the former President sued Justice Engoron, with his legal team arguing that his constitutional rights were at stake. Judge David Friedman from the First Department of New York's Appellate Division upheld the complaint and granted a temporary pause on the order, meaning that Trump and his legal team can once again comment publicly on communications being made by court staff during proceedings. The gag order was initially issued on October 3 after Trump criticized the Judge's law clerk on social media.
Trump and his legal team have also been quick to express their concerns about Justice Engoron himself, who is presiding over the business fraud case brought by New York Attorney General Letitia James. Trump and his team have filed for a mistrial and have accused Engoron of bias against Trump, a view echoed by New York Rep. Elise Stefanik, a Republican who has lambasted Engoron as a "far-left" judge working for the Democrats. Breitbart News previously reported that Engoron's law clerk, Allison Greenfield, appeared to have exceeded the level of political donations permitted to be made by an officer of the court, something that Engoron does not seem to have taken action about.
The case against Trump and several of his business associates, including two of his sons, centers around an allegation of fraudulently claiming to have greater assets in order to secure better loans and financial deals. Justice Engoron, a Democrat, whose role will include deciding the case without assistance from a jury, had already ruled before the trial had even begun that Mr. Trump's financial statements were fraudulent and ordered a court-appointed receiver to take control of some of Trump's companies. An appeals court has temporarily halted this action from being undertaken.
Copyright 2023, WatchDogReport.org