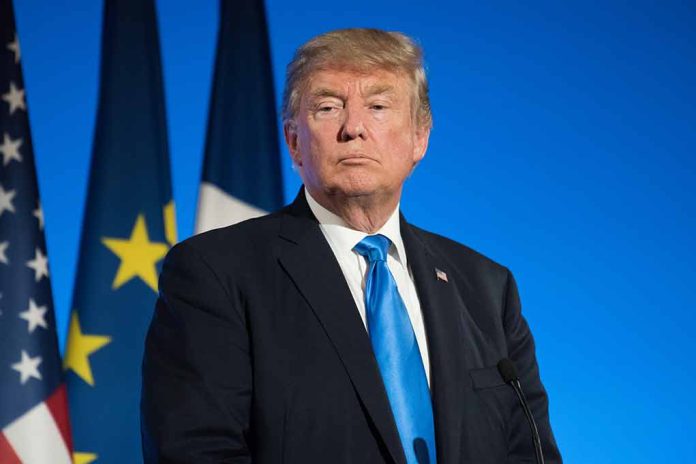 (WatchDogReport.org) – According to a Fox News report, former President and presidential candidate Donald Trump is dismissing the lawsuit against his former lawyer Michael Cohen. The network noted that the Republican leader decided to refile against Cohen after he had prevailed in what Trump considered a "witch hunt" against him.
The former commander-in-chief sued Cohen for $500 million in April, alleging unjust enrichment, breach of attorney-client relationship, and more. However, the presidential candidate's legal team filed a motion where Trump "voluntarily" dismissed this action "without prejudice."
In a statement, Trump's spokesman said that the GOP frontrunner decided to "temporarily pause" his claims against Cohen, considering the numerous obligations Trump has to attend. These included a deposition in a civil matter in New Hampshire, as well as the legal issues he's currently facing in numerous states across the country in addition to running his presidential campaign.
The spokesman noted that the lawsuit will officially be refiled against Trump's former lawyer at a later date, and pointed out Cohen will face justice for his "unlawful" actions and words against his former client. He also said that Trump's legal team will hold Cohen accountable as the Southern District of New York did for different "non-Trump related crimes," making him a "proud felon."
In 2018, Cohen pleaded guilty to federal charges, including arranging the hush money payments to adult film actress Stormy Daniels ahead of the 2016 presidential election. He has publicly said that the Republican leader directed him to do it. Trump's former lawyer was sentenced to three years in prison after pleading guilty to tax evasion and making false statements to Congress and a financial institution.
Trump's legal decision to drop the lawsuit came after being indicted multiple times over the last few months. He was first charged in March after the hush-money payments probe conducted by Manhattan District Attorney Alvin Bragg. These charges came amid Special Counsel Jack Smith's investigation into his retention of top-secret material from his presidency at his Florida mansion, Mar-a-Lago.
Copyright 2023, WatchDogReport.org