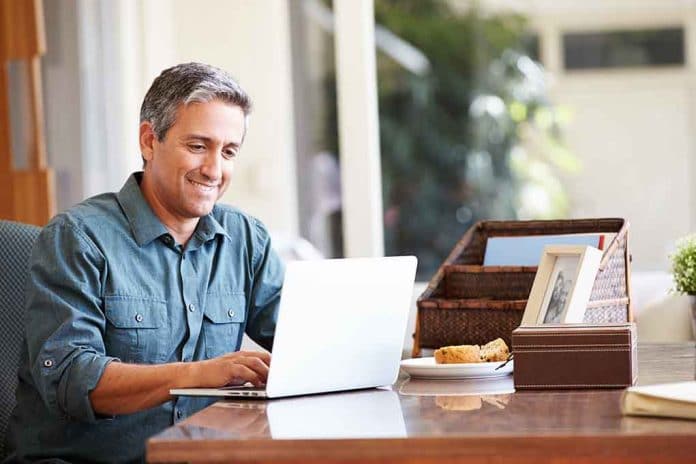 Read This BEFORE You File Your First Social Security Disability Application
(WatchDogReport.org) – More than 8 million Americans receive disability payments from the federal government, as well as another 1.4 million children and 104,000 spouses. Payroll taxes fund Social Security Disability (SSDI) payments, and in 2019, the benefits equaled $145 billion (under 4% of the federal budget).
Hundreds of thousands of people apply for SSDI benefits each year, but the Social Security Administration approves less than 40% of those applications the first time a person applies. It's notoriously hard to get the benefits the first time around. There's actually an entire category of attorneys who specialize in fighting for SSDI benefits for disabled workers.
The low approval odds for first-time applicants make it so important that people prepare as much as possible before they apply for benefits. Fortunately, you can take steps to increase your chances of securing benefits the first time around.
SSDI Benefits Requirements
If you're thinking about applying for SSDI benefits, you first need to find out if you qualify. To receive benefits, you must have a medical problem that meets Social Security's strict disability definition. That means your medical disorder must severely limit your ability to perform tasks at work including standing, walking, lifting, or remembering instructions for at least 12 months.
You might also qualify if you have a disability that prevents you from engaging in substantial gainful activity, if you cannot work, or have had to adjust your work because of a medical condition. Check out this list to find out if you have a qualifying disability.
When you apply for benefits, the best way to ensure you're approved is to make sure your disorder is well-documented.
Documents You May Need
The Social Security Administration (SSA) is going to ask for a lot of paperwork. It's best to make sure you have all of your ducks in a row before you fill out the application. Below is a list of paperwork you will need:
Medical records, recent test results, and doctors' reports
Birth certificate
US military discharge paperwork if you were in the service prior to 1968
Proof of US citizenship or documentation to prove you're legal status
Self-employment tax returns and/or W-2 forms for the previous year
Adult Disability Report that provides details about your work history and medical conditions
Settlement agreements, pay stubs, award letters, and other proof of the permanent or temporary workers' compensation benefits given to you
The SSA will ask you many questions to ensure that you qualify. Visit the agency's website to see the list of questions. Remember, if your benefits are denied the first time around, you may appeal. Hiring a lawyer to do that is highly recommended. There are attorneys across the country that do this work pro-bono or at a low cost.
Copyright 2022, WatchDogReport.org