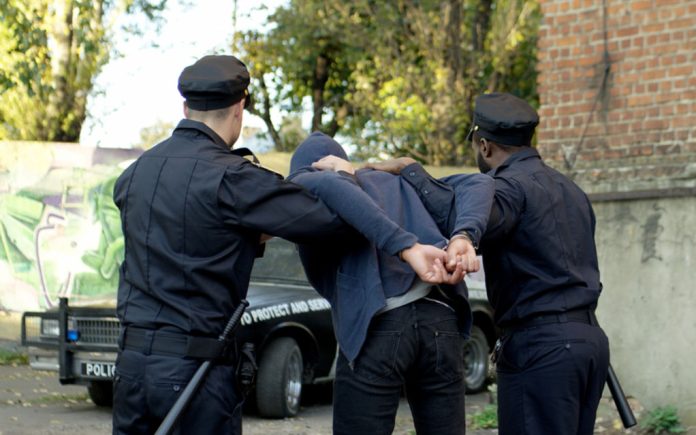 (WatchDogReport.org) – A suspect connected to the killing of Detroit synagogue president Samantha Woll has been apprehended in Kalamazoo, Michigan. The person's identity hasn't been shared publicly yet. The ongoing investigation led by Detroit Police Chief James White is making progress, but there's more to be done.
Woll, 40, was found fatally stabbed on October 21 near her Detroit home. Initial concerns arose that the incident might be linked to the Israel-Hamas conflict, heightening worries about potential violence against Jewish, Muslim, and Arab Americans. Chief White, however, stated that evidence so far doesn't support antisemitism as the motive.
Details surrounding the suspect's connection to Kalamazoo remain unclear. At first, it seemed as though the arrest was a positive step in seeking closure for Woll's family. However, the suspect was released days after his arrest without being formally charged. Under state law, a suspect cannot remain detained for more than three days without being charged with a crime.
According to the Detroit Free Press, multiple sources claim the suspect was close to Woll and even attended her funeral.
Renowned for her engagement in community affairs, Woll most recently held the position of political director in the reelection campaign for Michigan Attorney General Dana Nessel. Colleagues, such as Nessel and Rep. Elissa Slotkin, remember Woll as a kind, community-driven person dedicated to creating positive change.
The circumstances leading to Woll's murder are shrouded in mystery. After attending a wedding on the night of October 20, she returned home only to be stabbed inside. Her body was discovered outside her residence.
At her funeral, she was remembered for her infectious smile, giving spirit, and commitment to social justice. Her sister, Monica Woll Rosen, shared how Samantha rushed to help others and expressed her love for family, especially her nieces and nephews. The last text she sent was a heart to a friend. Woll's brother-in-law emphasized her efforts to unite people, highlighting her call for engagement between communities in a heated family discussion.
Despite the shock and grief surrounding Woll's tragic end, her impact and the connections she fostered in her community continue to resonate. Even if brief, the apprehension of a suspect provides a glimmer of hope for justice. The investigation continues, shrouded in confidentiality to maintain its integrity. As of this writing, no additional arrests have been made.
Copyright 2023, WatchDogReport.org