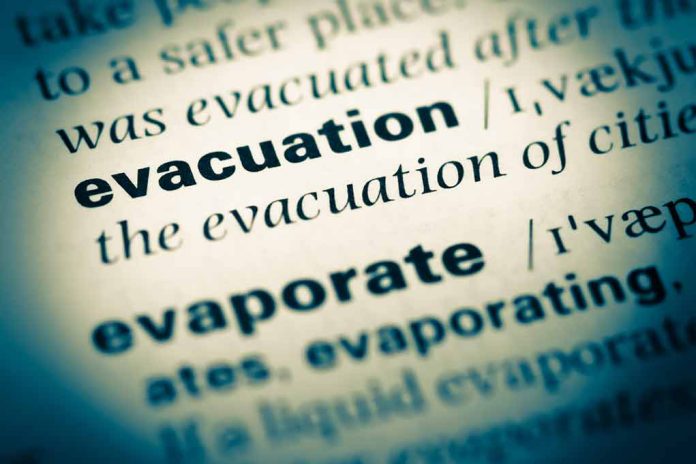 (WatchDogReport.org) – On October 22, the US State Department updated its travel alert for Iraq to include the ordered departure of every single non-emergency government personnel and eligible family members. The advisory explained that every American is warned not to travel to this nation because of the threat of terrorism, armed conflict, civil unrest, kidnapping, and Mission Iraq's "limited capacity" to support US citizens.
Just days before this alert, the agency issued a similar order for the immediate evacuation of non-emergency government personnel and family from the American Embassy in Iraq's capital, Baghdad, and US Consulate General Erbil. In this first travel advisory, the State Department ordered staff to leave as soon as possible because of the "increased security threats" against Americans in the region.
Since the government of Israel declared war against the Palestinian terrorist group Hamas, Iran-backed militias have been attacking US military bases in Iraq. Tehran has even warned that a regional war could happen in the Middle East if the Israeli armed forces execute a ground incursion into Gaza.
A couple of hours before the State Department's first travel advisory, hundreds of Iraqi demonstrators gathered at the Trebil border in a protest that the Coordination Framework organized — a coalition of Iraqi militias and Iran-backed Shia political organizations.
This alliance also called for massive protests in the Iraqi capital near the gate of the International Zone, the area in Baghdad where the US Embassy is located. In a statement, Coordination Framework said that the protest was a way of condemning the United States' endorsement of the Israeli government in the armed conflict with Hamas.
In its October 22 travel alert, the State Department also warned that protests, demonstrations, and strikes will occur "frequently" across the country. It also called on all Americans in Iraq to avoid travel near the nation's northern borders because of the "continued threat" of terrorist attacks, as well as civil unrest and even "aerial bombardment.
Copyright 2023, WatchDogReport.org