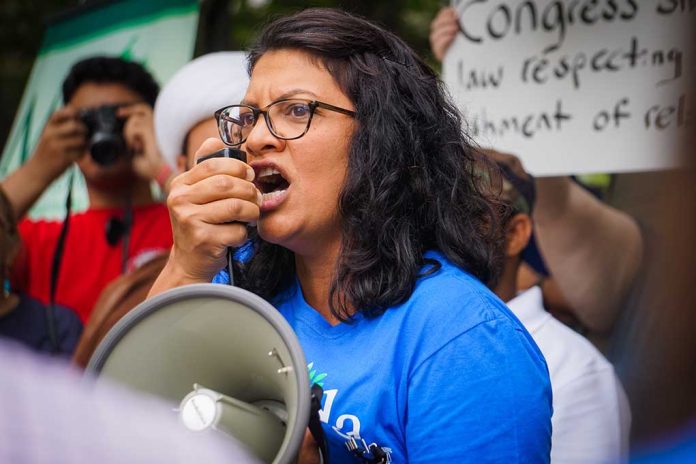 (WatchDogReport.org) – A hospital run by the Palestinian terrorist group Hamas was hit with an explosive on October 17 in the Gaza Strip, killing hundreds of people, including civilians. While the Gaza Health Ministry claims the event was a deliberate airstrike by the Israeli military, Israel Defense Forces blame Hamas for the strike. Initial reports claimed that roughly 500 were killed at the al-Ahli Baptist Hospital, but Israel and outside observers dispute this and claim the death toll was much lower.
Different media outlets asked the IDF for comments about this tragedy in Gaza City. The defense forces of the Jewish state said in a statement that while it was investigating the source of the blast that destroyed some buildings on the hospital campus, it noted that this location wasn't an "IDF target" as it is considered a "highly sensitive building."
Hours later, the IDF announced it concluded its probe about the source of the airstrike and said that an analysis of its operational systems showed that the explosion was actually from a rocket barrage fired by terrorists. Regardless of the findings, not everyone was convinced.
On her Twitter account, US Michigan Democratic Representative Rashida Tlaib accused the Israeli government of conducting the strike against the hospital and claimed that the Jewish state killed 500 Palestinians. She then said President Biden should know this is the consequence of refusing to accept "a ceasefire."
On Wednesday, October 18, Tlaib spoke to pro-Palestinian protesters who gathered at the Capitol in Washington DC, doubling down on her condemnation of Israel and calling for a ceasefire. During her speech, the Representative accused Israel of oppressing Palestinians and committing "human rights violations."
Tlaib's fellow 'Squad' member, Ilhan Omar (D-MN), also made inflammatory comments against Israel, accusing the country of bombing the al-Ahli Baptist Hospital.
In response, former US Ambassador to Israel David Friedman and Assemblyman Dov Hikind (R-NY) issued a statement asking House Minority Leader Hakeem Jeffries (D-NY) to open ethics inquiries into Tlaib and Omar. According to them, Hakeem has an opportunity to prove the Democratic party isn't anti-Israel, and investigating these two is a path to do it.
Copyright 2023, WatchDogReport.org