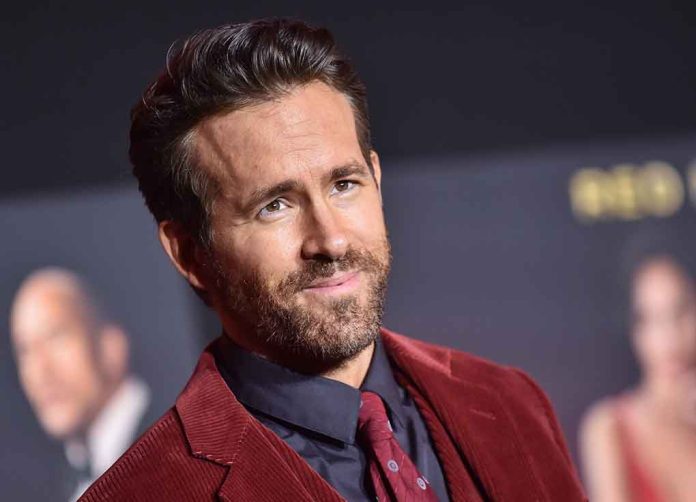 (WatchdogReport.org) – Ryan Reynolds is one of Hollywood's most recognizable stars. His career started at the age of 12, but it was his breakout film "Van Wilder" that was responsible for propelling him into fame in 2002. He's starred in a number of films since and hasn't looked back. Nowadays, Reynold is most known for his starring role in the "Deadpool" franchise as the quick-witted, sarcastic antihero mercenary that interacts with the viewer directly.
It's not just his top-notch acting skills that draw people to him, either. Reynold's quick wit takes center stage whether he's roasting his wife, actress Blake Lively, on social media or knocking people's socks off in interviews. In fact, he's so well known for his off-the-cuff remarks that there are a number of YouTube compilations of his interviews.
Warning: This video contains strong language.
Most of his jokes revolve around his family, particularly his daughters. In one video clip, he says he discovered he loved gin after having them. He also jokes about not knowing how old they are, laments their movie choices — they love "Frozen," which he says if you play it backward is "The Excorcist" — and talks about the parenting fails he and Lively endure.
Reynolds has also used his wit to promote his products, including Mint, a mobile phone company, and Aviation American Gin. His use of humor even drew the attention of Nathan Barry, a marketing guru who shared everything he learned from Reynolds.
Ryan Reynolds (@VancityReynolds) is the greatest marketer alive today.

Here are 6 things I learned from studying his work: pic.twitter.com/tZKMoWI3GF

— Nathan Barry (@nathanbarry) November 21, 2022
And finally, who can forget the "feud" Reynolds has going with fellow actor Hugh Jackman?
Hugh Jackman & Ryan Reynolds recount their 'feud' and ask you to pit them against each other — For charity, of course

(via @RealHughJackman) pic.twitter.com/D4IFX4cZvM

— Fandom (@getFANDOM) November 10, 2020
What are your favorite Ryan Reynolds moments?
Copyright 2022, WatchdogReport.org