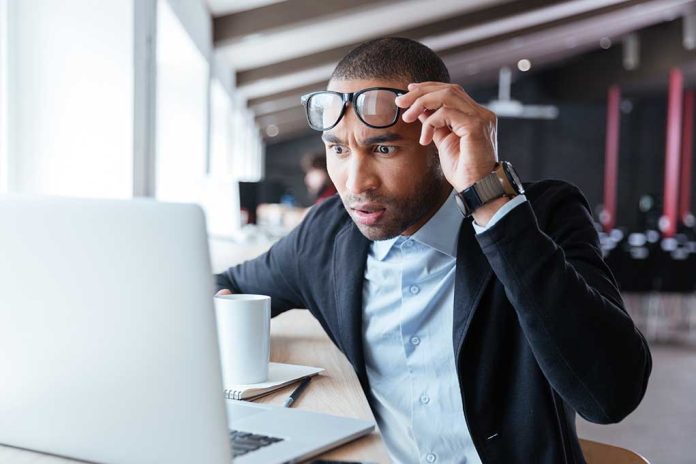 (WatchDogReport.org) – A Hamas supporter threw a box full of spray-painted live mice into a McDonald's restaurant recently. As he committed the shocking act, the activist shouted anti-Israel and pro-Palestine slogans. The incident took place in Birmingham, UK, which hosted one of the biggest pro-Hamas demonstrations in Europe on October 15.
According to different reports, city police are currently investigating the case and are looking for the "male protester." Videos of the incident showed the rodents landing at the feet of McDonald's clients, with many of them screaming. The footage also showed that mice were coated with green, black, and red spray paint.
Local newspaper The Birmingham Mail reported that the McDonald's branch targeted was in Birmingham Star City. The franchise sent an email to the newspaper saying that the restaurant where the incident happened was eventually "sanitized. It also said that pest control workers thoroughly inspected the site.
As reported by the Daily Mail, pro-Hamas demonstrators have targeted McDonald's in the United Kingdom on many occasions since the Palestinian terrorist group attacked Israel on October 7. The British tabloid pointed out there was a massive protest outside a branch in Bristol, with demonstrators calling for a boycott as they claimed McDonald's was also responsible for Israel's "atrocities."
In many videos of the demonstration, protesters claimed that McDonald's was "pro-Israel" as it gave thousands of discounts and free meals to Israeli soldiers and civilians after Hamas' terrorist attack. Many demonstrators yelled that the fast-food chain should feel "ashamed" for "funding Israel."
The protest represented the latest incident of an antisemitic sentiment that has spread across many Western nations after Hamas' attack on Israeli soil. Numerous reports have shown that people are starting to paint a Star of David on the doors of Jewish homes in England and Germany. Even Jewish politicians in France have received threatening letters with antisemitic slurs.
According to British charity Community Security Trust, the UK has experienced over 800 antisemitic incidents since October 7.
Copyright 2023, WatchDogReport.org