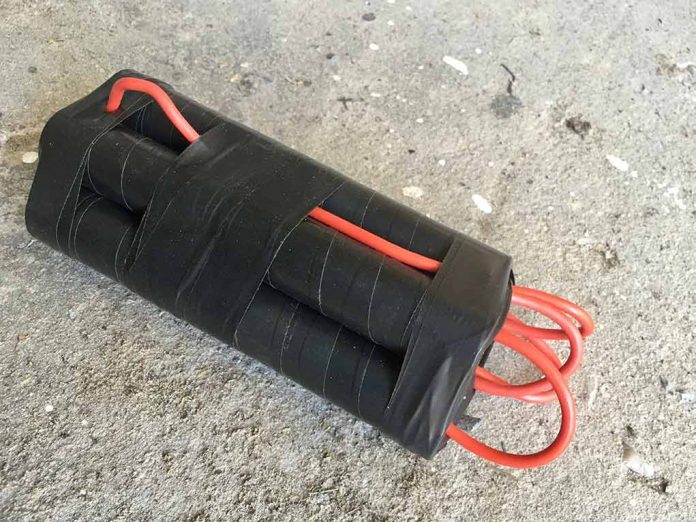 (WatchDogReport.org) – A heavily armed man found dead in a Colorado amusement park has left many questioning his motives. Diego Barajas Medina, aged 20, was discovered lifeless in a women's restroom near Glenwood Caverns Adventure Park before it opened its doors for the day. His body was surrounded by a semi-automatic rifle and a handgun, along with explosive devices and body armor, giving the impression that he might have been planning a devastating attack.
Diego's older brother, David Barajas Medina, revealed that Diego was an introverted individual who rarely spoke with anyone. The two siblings shared a room in their mother's apartment located in Carbondale, not far from the amusement park.
"He always wanted to be a police officer, so he had guns," David mentioned, emphasizing that Diego had been equipped with a ballistic vest as well. Authorities claim some of the weapons are suspected to be unregistered ghost guns. Such guns can be assembled at home using kits and 3D printers. As the investigation unfolds, David remains baffled about his brother's state of mind, asserting that he never believed Diego was a dangerous person.
Diego, who had lost his job at Family Dollar about a year ago, was selling items on Amazon to make ends meet but was struggling to keep up with rent payments. He may have been experiencing depression, which makes the discovery of his body alongside an array of weapons even more puzzling.
While Diego's intent remains a mystery, his actions and the significant arsenal he had amassed could have resulted in a major tragedy. The discovery of writing on a bathroom wall near his body reading, "I am not a killer, I just wanted to get into the caves," has further complicated the investigation. Authorities are striving to understand Diego's motivations, but his intentions remain uncertain.
The sheriff's office stated that he possessed both a semi-automatic rifle and a semi-automatic handgun, along with numerous loaded magazines for each of these firearms.
For a nation still recovering from a recent mass shooting in Maine, where 18 people lost their lives to a gunman wielding a similar semi-automatic rifle, the discovery of Diego's body in a family-oriented amusement park is deeply unsettling. Investigations will continue to unravel the circumstances behind Diego Barajas Medina's heavily armed presence at the Colorado amusement park, and why he took his own life with such destructive potential within reach.
Copyright 2023, WatchDogReport.org