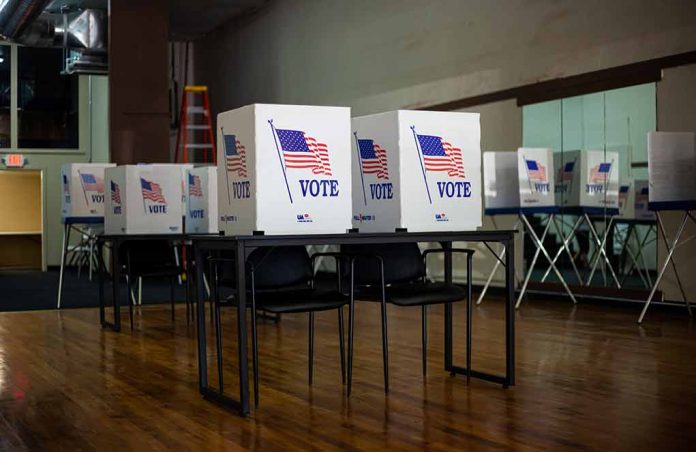 (WatchDogReport.org) – Ohioans have spoken loud and clear, giving the green light to recreational marijuana through the approval of Issue 2. The state becomes the 24th in the nation to embrace the adult use of cannabis, leaving some Republican leaders scratching their heads.
The folks behind Issue 2, such as Tom Haren from the Coalition to Regulate Marijuana Like Alcohol, say this is a sign that marijuana is no longer a hot topic. It's now a casual conversation. Ohioans, in their laid-back fashion, made it crystal clear – they want adult-use marijuana, and they want it legitimated by the state.
If you're 21 or older, you can soon stroll into a store and snag up to 2.5 ounces of the green herb. Ohioans may also cultivate their own weed at home under the new law. But, of course, the state wants a piece of the action, and it has slapped a 10% tax on cannabis purchases.
Where does that cash go? Well, it's supposed to fund the bureaucracy of managing this newfound freedom, help people struggling with addiction, fund municipalities housing dispensaries, and sprinkle some support on social equity and job programs in the budding marijuana industry.
The critics, led by Kevin Sabet from Smart Approaches to Marijuana (SAM), aren't ready to tap out. They're pushing for changes, especially in the areas allowing commercial sales, advertising, and production. Matt Huffman, the Republican Ohio Senate President, is also eyeing the rulebook, thinking about the 'questionable language' regarding THC limits.
While the political tug-of-war continues, cannabis enthusiasts are celebrating. LeafLink, a big cannabis marketplace, cheers on Ohio residents for making it happen. They're hoping lawmakers get their act together and put the law into play ASAP. Rodney Holcombe, the Policy Director, sees a billion-dollar opportunity for Ohio and puts it in the same league as 23 other states that took the leap into the high life.
Ohio's cannabis journey has just begun, and it's already leaving a trail of smoke in the air. With recreational sales projected to soar, the state's looking at a cool $260 million net public benefit annually. As the dust settles, Ohioans can expect a greener economy, more jobs, and perhaps a more mellow outlook on the whole marijuana debate.
Copyright 2023, WatchDogReport.org