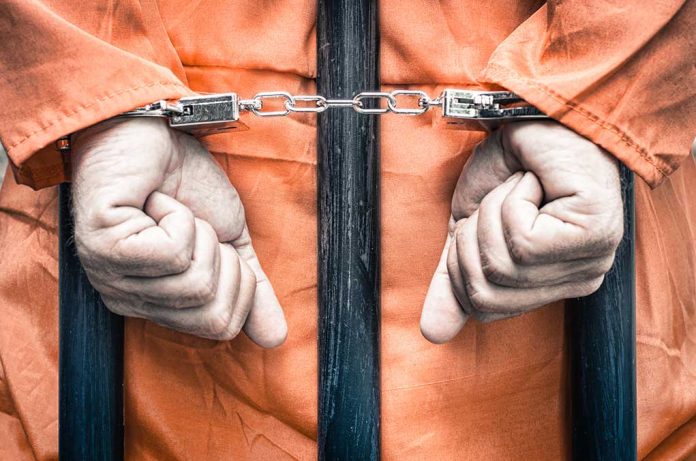 (WatchDogReport.org) – A sheriff's deputy in California with possible links to a Mexican drug cartel was arraigned Monday, September 25, on two felony charges after a search of his vehicle turned up over 100 pounds of fentanyl, USA Today reported.
Riverside County Sheriff's Deputy Jorge Orceguera-Rocha, 25, was charged with possessing narcotics for sale and transporting narcotics, as well as possession of a loaded firearm during the commission of a felony.
Orceguera-Rocha, who had been with the Riverside County Sheriff's Office for four years, is being held on $5 million bail after the sheriff's office argued that his possible connections to a Mexican drug cartel make him a flight risk.
The sheriff's office revealed last week that it had been investigating a drug operation and named Orceguera-Rocha as a key player in transporting the drugs into the United States. Investigators intercepted Orceguera-Rocha's phone calls and looked into his actions.
On September 16, investigators discovered that Orceguera-Rocha was planning to drive to an "identified narcotic stash location" in Victorville, according to an arrest affidavit. His vehicle was spotted about 80 miles east of LA near Banning around 1:00 p.m. It was picked up two hours later in San Bernardino County before arriving at a home in Victorville, where Orceguera-Rocha placed a call to an unnamed family member and entered the garage.
Investigators then followed Orceguera-Rocha as he drove away from the home, after which a traffic stop was conducted by deputies and a drug dog.
Deputies located four garbage bags filled with packages of drugs in the trunk. Under further examination, the contents were determined to be fentanyl. According to the arrest affidavit, the packages contained 520,000 blue pills laced with fentanyl weighing 104 pounds. Deputies also found a loaded Glock pistol lying on the backseat.
Orceguera-Rocha pleaded not guilty to the charges and is expected back in court on October 31, when a judge will reconsider his bail.
Copyright 2023, WatchDogReport.org