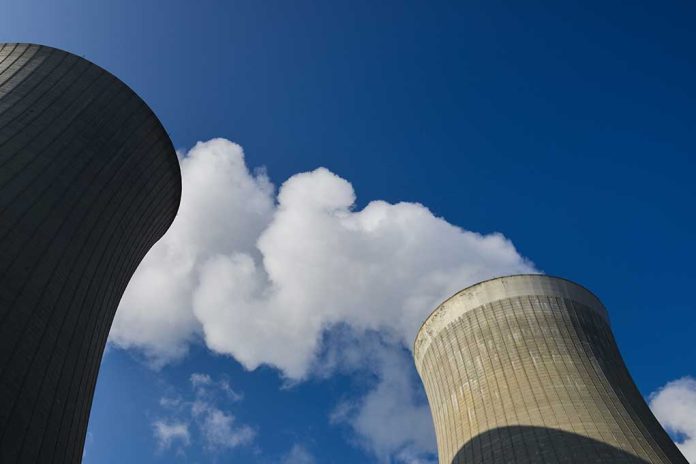 (WatchDogReport.org) – A 66-year-old man from Arkansas, Doyle Wayne Whisenhunt, found himself on the wrong side of the law after attempting to ram his 2002 Toyota Camry into the Oconee Nuclear Station in South Carolina. Authorities took him into custody following the incident, and he now faces serious charges.
According to an arrest warrant, Whisenhunt's alleged actions indicated an intent to cause "great bodily harm or death" to a security officer at the nuclear plant. He not only damaged the facility's gates and fencing with his vehicle but also trespassed onto the nuclear station's property, officials reported.
The situation took a bizarre turn when officers discovered Whisenhunt in an abandoned home. He was subsequently transferred to the Oconee County Detention Center and booked on multiple charges, including attempted murder, malicious injury to personal property, and trespassing.
Whisenhunt has a history of run-ins with the law dating back to the 1990s. He currently faces charges in another county related to the possession of weapons, drug paraphernalia, and methamphetamine with intent to distribute. In 2021, he was also charged with terroristic threatening and intimidating a witness, although the charges were not pursued after the victim retracted her statement.
Notably, authorities have not yet disclosed Whisenhunt's motive for his actions at the nuclear facility. The incident occurred just an hour after security personnel had asked Whisenhunt to leave when he initially attempted to enter the premises, adding to the mystery surrounding this case.
It remains unclear whether Whisenhunt has legal representation at this time. The motive and circumstances behind his actions continue to baffle investigators.
The attempted breach at the Oconee Nuclear Station involving Whisenhunt raises serious concerns about security at critical facilities. As authorities investigate this puzzling incident, it serves as a reminder of the importance of safeguarding such sites to protect public safety and national security.
Copyright 2023, WatchDogReport.org