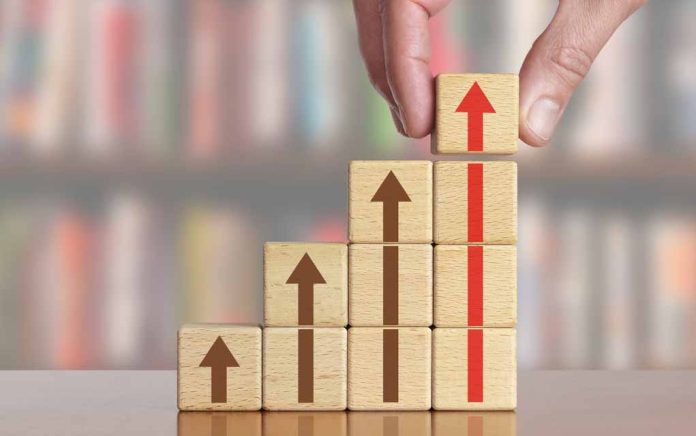 (WatchDogReport.org) – According to an October 30 Des Moines Register/NBC News/Mediacom Iowa poll, former South Carolina Governor Nikki Haley is tied with Florida Governor Ron DeSantis in Iowa. While both are in second place in the Republican primary, former President Donald Trump remains in the first place with a massive lead.
The poll pointed out that both Haley and DeSantis have 16 percent support among Republican voters, which represents a 10 percent increase for the former South Carolina Governor and a 3 percent drop for the Florida leader. Trump currently has 43 percent support, representing an increase of one percent from what the same poll showed in August.
These three Republican leaders are the only GOP presidential candidates who currently have double digits. South Carolina Senator Tim Scott has seven percent support, while former New Jersey Governor Chris Christie and conservative entrepreneur Vivek Ramaswamy are tied with four percent support each.
During an interview with the Des Moines Register, President of the Selzer & Co. polling firm Ann Selzer said that Haley has shown a significant "improvement." She added that while it would be difficult for her to beat Trump and win the nomination, Haley could "secure" the second place if she maintains her momentum.
According to different reports, both Haley and DeSantis have heavily invested resources into their Iowa campaign operations, as both hope to overtake the former president in the January 15, 2023 caucuses. Both candidates have increased their attacks on each other, following the attack from the Palestinian terrorist group Hamas against Israel on October 7.
While Haley has been rising in the race, the Florida governor has been stalling over the last few months. Some media outlets reported that his lack of charisma and controversial stances on some issues might be the reasons behind it. Many political analysts believe that DeSantis should even end his presidential campaign if he fails to secure a second place in the Iowa caucus.
Copyright 2023, WatchDogReport.org