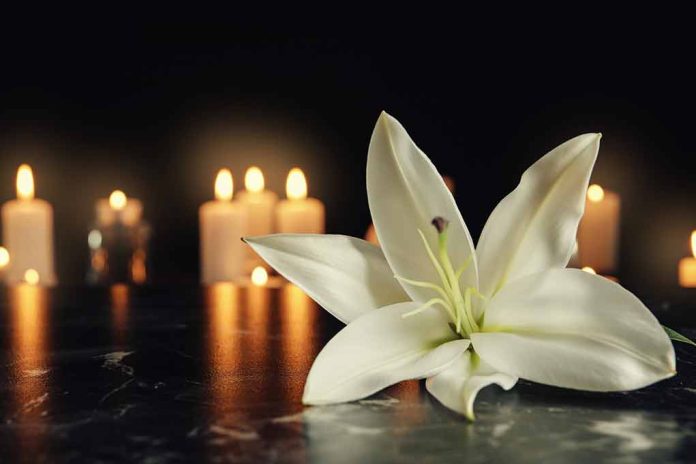 (WatchDogReport.org) – According to a report from The Oregonian, a married couple — both executives of Nike — died in a freak accident while riding their bicycles in California's Napa Valley. The media outlet pointed out they were struck by lumber that slid off the bed of a truck near them.
Michelle and Christian Deaton, both from Portland, were biking down a trail on Napa Valley's outskirts during morning hours when the flatbed passing truck tried to go around them. At one point, lumber stacked in the Freightliner bed shifted, causing a portion of the wood to extend beyond the truck's end, striking the married couple.
Portland biking couple killed when a stack of lumber fell off a truck.https://t.co/d4BzCWTOu1

— Anyone Can Bike (@AnyoneCanBike) October 23, 2023
According to the Napa County Sheriff's Office, Michelle died at the hospital after being transported by authorities, while her husband died at the scene. Police officers didn't identify the 55-year-old truck driver; however, it is known that he is from Vallejo. The media outlet stated he remained at the scene of the incident during the entire investigation, noting that authorities haven't disclosed if the driver faces criminal charges.
Following the accident, friends mourned the couple who had been married for 21 years. A friend who met Michelle during a group vacation, Cholee Thompson, told The Oregonian that the married couple loved to stay physically active and travel as much as they could.
Thompson said that Christian used to love singing and dancing when he and his friends listened to music. Another friend of the Nike executives, Elizabeth LeMay, claims the pair loved each other so much that most of their friends saw them as the type of couple people come across "once in a lifetime."
Michelle was an EQ design studio director, while Christian was a merchandising and product vice president.
Copyright 2023, WatchDogReport.org