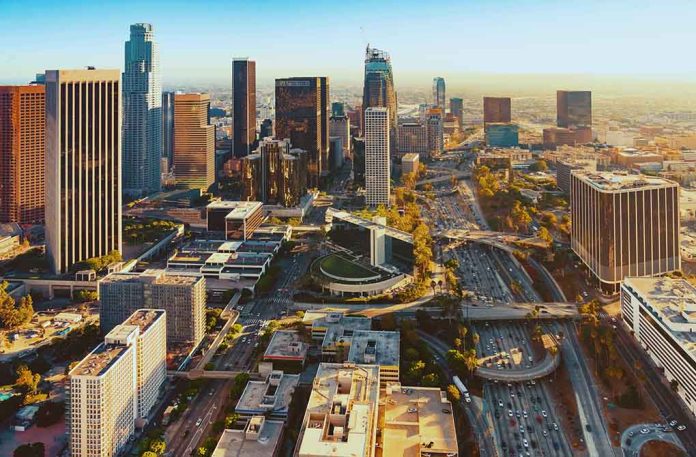 (WatchDogReport.org) – California Democratic Governor Gavin Newsom named liberal strategist Laphonza Butler as Senator Dianne Feinstein's replacement in the United States Senate on October 1. The Democratic senator passed away on September 29 at the age of 90.
With this announcement, Butler will complete the remainder of Feinstein's term in the Senate ahead of next year's election. In a statement, Newsom described her as the best politician to replace Feinstein, as she's an advocate for girls and women, a "trusted adviser" to US Vice President Kamala Harris, and a second-generation fighter for the American working class.
The governor also praised Feinstein for the work she did in the Senate. He noted that "as we mourn" her loss, numerous freedoms, such as equal protection and reproductive freedom, are currently under assault. He also said that the best way to honor her is to keep fighting for these freedoms in the same way she did. Newsom pointed out that Butler would be the one to "carry the baton" Feinstein left and the person who will keep breaking glass ceilings and fighting for every Californian in Washington, DC.
Butler, a former adviser to Harris' presidential campaign and the president of the EMILY's List, will be the only black female currently serving in the Senate and the first LGBTQ senator to represent California in the upper chamber.
The California governor previously promised to appoint a black woman to fill any vacant Senate seat. While many praised him for taking this step, some other Democratic leaders criticized him. One of these was California representative Barbara Lee, who claimed that Newsom's pledge was an insult to all black women in the United States.
Newsom has previously said he wouldn't pick anyone who is already running for the seat, as he argued he wants to prevent giving an unfair edge to any candidate in the election, which will take place in 2024. California Democratic representatives Adam Schiff and Katie Porter have both launched campaigns to replace Feinstein.
Copyright 2023, WatchDogReport.org