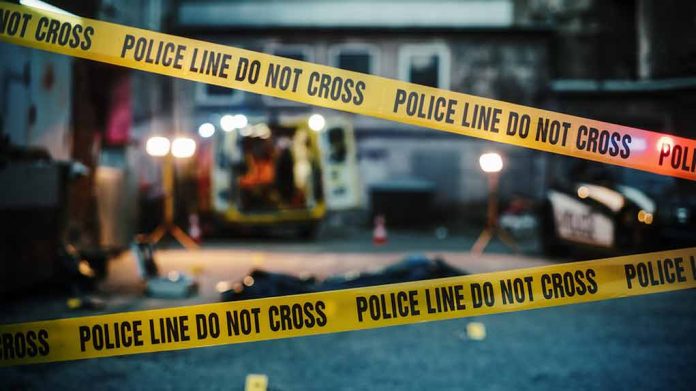 (WatchDogReport.org) – Police authorities said on October 8 that a mass shooting during a party at a Pennsylvania community center left a 22-year-old man dead and injured eight. Pennsylvania State Police Lieutenant Colonel George Bivens said in a press conference that police officers responded to a noise complaint at the White Township's Chevy Chase Community Center. Bivens stated they arrived a couple of minutes before the shooting started.
Bivens pointed out that multiple shooters fired "dozens of gunshots" inside the building. He also noted that while detectives haven't been able to determine the exact number of shooters inside the community center, they are still investigating this detail.
When asked about the civilians in the building, Bivens told reporters there were mostly young people who were partying. Once the shooting started, people started to run everywhere to protect themselves. He described the scene as an absolute "chaos." Officers at the scene spotted at least two gunmen while partygoers were running and even diving through windows.
Once this was over, the Lieutenant Colonel said that officers found eight severely wounded individuals and a Pittsburgh man's dead body. Bivens told reporters that the victims were all between 18 and 23 years old. Those who survived were immediately taken to a nearby hospital.
When asked about the people who were shot, Bivens explained that six of the victims were still hospitalized and noted that an 18-year-old man from Chicago is currently in critical condition. He also said two of the people injured were students from Pennsylvania's Indiana University, which was hosting a homecoming event two miles from the Chevy Chase Community Center. Bivens explained that nearly 200 people were at this party and noted that police officers found multiple guns.
According to the Tribune-Review, Robert Miller, who lives in a building next to the Chevy Chase Community Center, said he was hearing loud music at night hours when he suddenly heard 20 shots.
Copyright 2023, WatchDogReport.org