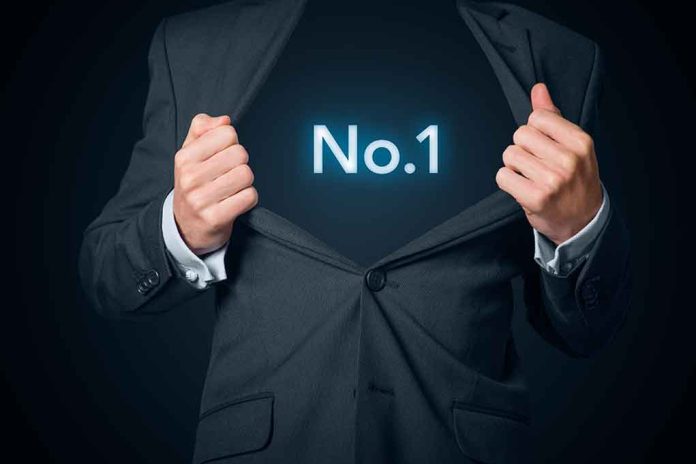 (WatchDogReport.org) – According to a Breitbart report, Mark Levin's new book "The Democrat Party Hates America" reached first place on the New York Times bestseller list. The media outlet pointed out this is a significant achievement, as the book was just released on September 19.
As reported by different media outlets and sites, Mark Levin's tenth book is a nonfiction that explains the radicalization of the Democratic Party and how it currently goes against American values. The book comes from the conservative imprint of Simon and Schuster, Threshold Editions. The company has published other books from conservative authors such as Tucker Carlson, Sean Hannity, Alex Marlow, and even former US President Donald Trump.
On his Twitter account, Levin thanked his readers for the success of his new book and claimed that many liberal leaders and politicians are upset because of this. The conservative author also asked his fans to "spread the word" and thanked those who will "join us."
Levin's new book surpassed some of the most famous writers and authors in the United States. These include Walter Isaacson, who recently wrote the controversial biography of South African billionaire Elon Musk, and Anderson Cooper's newest book about the rise and fall of the Astor family.
In the book, Levin explains that the Democratic Party currently stands for "the relentless pursuit" of total control in the United States. He also pointed out that if the Democratic Party succeeds in its goals, "the American" experiment will inevitably fail and end like the Roman Empire did. Further, he described US President Joe Biden as a "stubborn" and "reckless" autocrat who tends to curse and scream at his staff during his temper tantrums.
Breitbart's editor-in-chief Alexander Marlow said he doesn't feel surprised by the success of Levin's book, as he described the conservative author as a "king" of sales. He also said that the book is definitely one of Levin's greatest works.
Copyright 2023, WatchDogReport.org