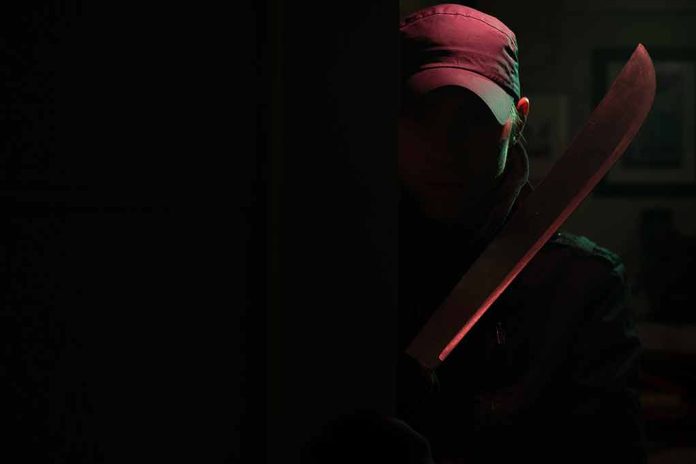 (WatchDogReport.org) – The fired Hunter College art professor who was arrested this spring after she was caught on dash-cam video chasing a New York Post reporter out of her apartment building while wielding a machete has already found a new teaching position.
Former Hunter College professor Shellyne Rodriguez appears to have landed on her feet, scoring a position with the private Manhattan art college Cooper Union School of Art. According to the College Fix, Rodriguez's name is listed as an adjunct instructor on the school's website. The fall course schedule posted on September 1 shows Rodriguez teaching a sculpture class.
Rodriguez's fall from grace began in May after she was captured on video verbally attacking pro-life Hunter College students before knocking materials off of their display table. After the video went viral, New York Post veteran reporter Reuven Fenton, along with a Post photographer, went to Rodriguez's apartment building to try to interview her about the incident.
Rodriguez was again captured on video, this time holding a machete to Fenton's neck and threatening to "chop you up!" After Fenton and the photographer left her apartment building, Rodriguez was captured on dash-cam video chasing after them wielding the machete.
She was arrested and charged with menacing, harassment, and possession of a deadly weapon.
When the video of the machete attack and her subsequent arrest made national headlines, both Hunter College and the School of Visual Arts, where Rodriguez also worked, fired the professor.
Rodriguez has pleaded not guilty to the charges.
According to The College Fix, it appears Cooper Union School of Art hired Rodriguez sometime during the summer.
Copyright 2023, WatchDogReport.org