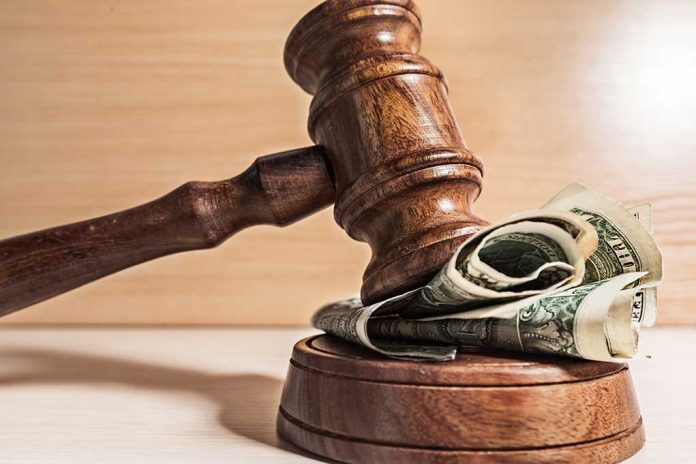 (WatchDogReport.org) – A New York judge recently ordered the liberal stronghold state to pay nearly $500,000 in legal fees to the National Rifle Association (NRA). According to Fox News, this occurred after the gun rights organization won a significant case at the United States Supreme Court.
In last summer's New York State Rifle & Pistol Association v. Bruen case, the highest court in the country ruled that a state public carry licensing law wasn't constitutional. It also ruled that the ability to carry a gun in public was a constitutional right in the United States, as it was guaranteed and protected by the Second Amendment.
The NRA was one of the parties in the case, with the New York judge ordering this state to pay $447,700. The gun rights organization's Director of the Office of Litigation Counsel, Michael Jean, said in a statement that the NRA takes this outcome as a "pivotal victory."
He also said that this is a symbol that justice is on the NRA's side and noted that the triumph fortifies the Second Amendment in an "unprecedented manner." Further, he told Fox News that the NRA will keep its "unrelenting fight" to uphold Americans' rights and challenge everyone trying to "infringe upon them."
Despite this legal victory, Jean also said that the legal compensation that the NRA will receive "only scratches the surface," as this will cover "merely a third" of the organization's legal expenses. He also thanked the "generosity" of so many NRA members who helped the group cover most of its legal fees for this case and claimed that New York doesn't want to pay full compensation.
Following the Supreme Court's ruling, New York legislators passed the Concealed Carry Improvement Act, which bans carrying a firearm in "sensitive areas." These include parks, museums, houses of worship, stadiums, and other public spaces.
Copyright 2023, WatchDogReport.org