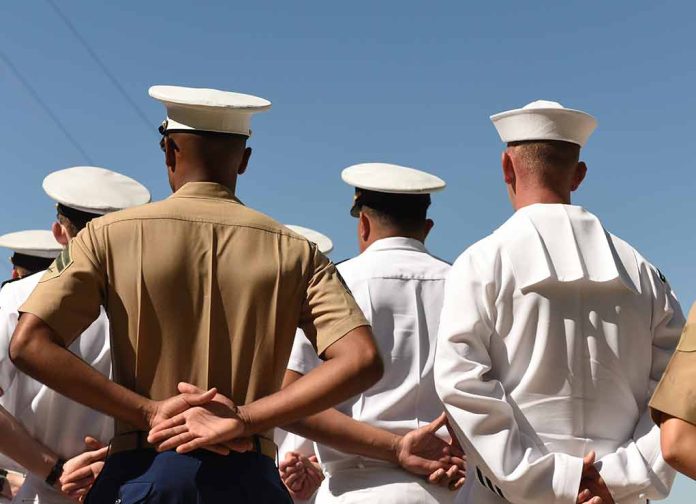 (WatchDogReport.org) – House Armed Services Military Personnel Subcommittee Chairman Jim Banks (R-IN) recently said that the US Navy needed to apologize for propping up critical race theorist Henry Rogers, also known as Ibram X. Kendi. The academic has recently been in hot water after Boston University authorities decided to investigate his center for financial mismanagement.
During an interview with Breitbart News, Banks said that the US Navy is committing a mistake by including a "scammer" and anti-American radical on its reading list. When asked why this wasn't a good move, Banks said that Kendi has always been a "fraud." He added that the Navy needs to apologize to every sailor for supporting and promoting a radical leftist.
Banks' comments to Breitbart came after Boston University announced on September 21 that it was launching an investigation into the author's Center for Antiracist Research. In a statement, the academic institution said it decided to start this inquiry as it received information that the center laid off over half of its staff after accusations of inefficiency and misusing $43 million in contributions. Following this announcement, the Boston Globe published an interview where one of the university's professors, Saida Grundy, who worked at the center from 2020 to 2021, said he didn't know where the money was.
The first time Kendi was put on the Navy's reading list for sailors happened in 2021, when former Chief of Naval Operations Admiral Michael Gilday recommended his book "How to Be an Antiracist." Banks, a naval reservist then, blasted Gilday a couple of weeks after making the recommendation, as he claimed such a radical leftist shouldn't be on the Navy's reading list.
Following those claims, Gilday told Banks that racism was one of the main issues in the United States. He also defended Kendi, saying that people needed to understand the context he lived in when he wrote that book.
Copyright 2023, WatchDogReport.org