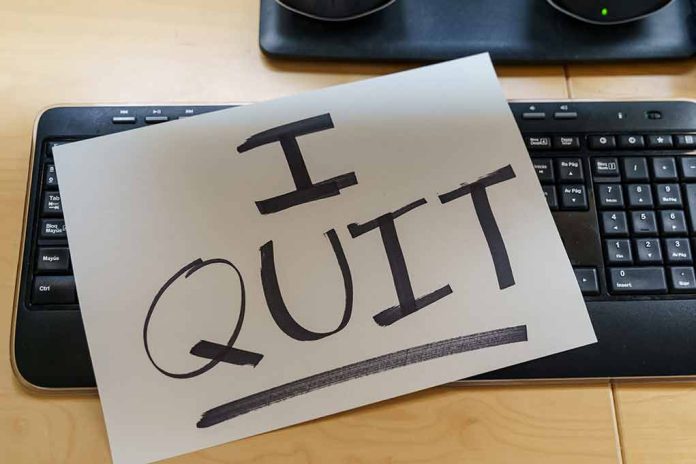 (WatchDogReport.org) – A British Broadcast Corporation (BBC) Jewish sports reporter named Noah Abrahams resigned on October 12 after the network decided not to classify the Palestinian group Hamas as "terrorists" in its coverage of the attacks on Israel. The 22-year-old journalist claimed that the station's refusal to describe Hamas this way was "unjustified." He also argued that words and the lack of these can exacerbate conflict.
Over the last few days, social media users and some political figures in the United Kingdom have blasted the BBC for referring to this terrorist organization as "a militant group." It was also criticized mere hours after Hamas perpetrated its terrorist attack on the Jewish state on October 7, after the station described the atrocities committed as a "militant attack."
During an interview, Abrahams said this situation led him to quit his job, stating he realized this was going to be a "monumental career life decision." He said he has morals and always tries to "stick by them" and pointed out that no media outlet should ever refer to these "terrorists" as "freedom fighters."
The BBC hasn't officially made any comment about the reporter's exit. However, a spokesperson published a statement explaining many details about the network's language policy. The spokesperson noted that the BBC has always been committed to the careful use of language, attributing terms like "terrorist" to the people who use it, including government officials. The spokesperson added this approach has been employed for many years, just like many other broadcasters, and pointed out that the BBC has always been an "independent broadcaster" that tries to get its audience to form "their own opinion."
So far, some officials from the UK government have criticized the BBC for this controversy. One of these was UK Defense Secretary Grant Shapps, who said during a press conference that the station's language policy was "disgraceful." Culture Secretary Lucy Frazer and Foreign Secretary James Cleverly also asked the BBC to immediately revise this policy.
Copyright 2023, WatchDogReport.org