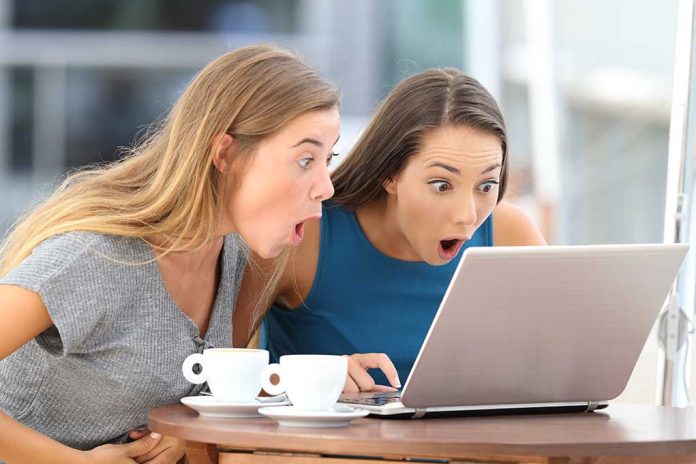 (WatchDogReport.org) – The Israeli version of "Saturday Night Live" mocked progressives' support for the Palestinian terrorist group Hamas on November 4. In a two-and-a-half-minute clip titled "Welcome to Colombia Untisemity," the prime-time satirical TV program "A Wonderful Country" showed an altered portrayal of Columbia University's emblem. It also showcased Palestine's flag and the antisemitic slogan "From the river to the sea" right next to two Stars of David.
The setting was inspired by the scandals surrounding the university since the terrorist attacks perpetrated by Hamas against Israel on October 7. Some of its students delivered pro-terrorist chants, and one faculty member even praised the massacre of Israeli civilians and innocents.
The satirical clip consisted of two university students interviewing a Hamas terrorist and expressing their support while whitewashing the group's atrocities. In the clip, the terrorist tells the woke university students that Hamas hates them and won't even "waste a bullet" in them.
Welcome to Columbia Untisemity pic.twitter.com/VlkNZLBUNW

— ארץ נהדרת (@Eretz_Nehederet) November 5, 2023
The satirical piece became viral on social media, with millions of views, as it ridicules Western liberal students who express their support for the Palestinian terrorist group. In one scene, one of the actors in the clip shows a rainbow flag with the colors of the Palestinian one, mocking the emblem that the group "Queers for Palestine" have been using in their recent demonstrations.
The clip also shows a moment when an actor says that Jewish people make the world a "dirty" place, with another one explaining they are not antisemitic but "racist fluid." The line seemed to mock the reasoning and language that many left-wing activists use when defending Hamas and criticizing Israel.
Over the last few weeks, Columbia University has become the epicenter of antisemitic rallies in American universities, with many students making violent and discriminatory chants against Jews. One Israeli student was brutally attacked with a weapon, and a politics and history lecturer published an article at the school where he described the Hamas attacks as an "awesome stunning triumph."
Copyright 2023, WatchDogReport.org