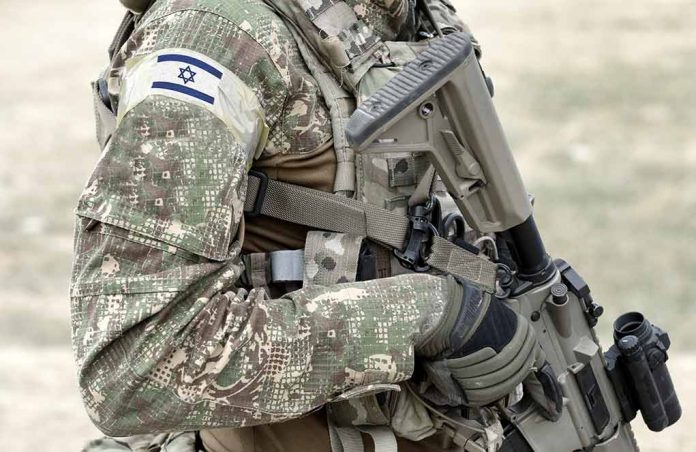 (WatchDogReport.org) – The Israel Defense Forces (IDF) recently published a video showing evidence that the Palestinian terrorist group Hamas had been using western Gaza's children's hospital Al-Rantisi to house weapons. The IDF also noticed it found evidence that suggests Hamas could have also hidden some hostages.
IDF spokesperson Rear Admiral Daniel Hagari visited the site of the hospital and said it was located near the house of one of Hamas' commando leaders. Hagari added that the house was also "very close" to a school and explained that the terrorist deliberately relocated to that house because he knew his presence would put those civilians "in danger."
In the video, the spokesperson also showed a large tunnel next to the commando leader's home, which was supplied with electricity from numerous solar panels Hamas uses. Hagari pointed out that the IDF was using "robots" to fully investigate the tunnel, and revealed that one of these found that the tunnel led to a bulletproof door that was also reinforced against explosions.
Inside the Al-Rantisi hospital, the spokesperson showed Hamas' military equipment in one of its rooms. He described the military equipment as weapons that are usually used "for major fights," and different types of explosives. He also revealed a damaged motorcycle, along with a baby bottle, a woman's set of clothes, diapers, an improvised toilet, and a chair with a rope. Hagari explained that the IDF believed these could be pieces of evidence of the hostages' presence in the hospital.
The spokesperson also showed a room that had a curtain placed against a blank wall and an "improvised ventilation system." In a briefing to international reporters about the video, he explained he believed that the room was used to film hostages. He also claimed that Hamas was guilty of crimes against humanity and numerous war crimes.
The Israeli government has been claiming since its declaration of war against Hamas that the terrorist group has been using Gaza's hospitals and schools as headquarters for some of its factions.
Copyright 2023, WatchDogReport.org