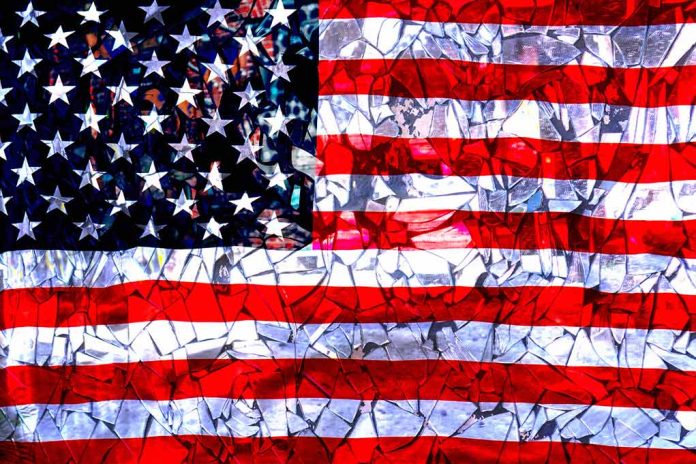 (WatchDogReport.org) – In the Windy City, a trend is afoot as illegal migrants, once hopeful for a new life in the US, are opting to head back to their homelands, fed up with the challenges they face in the so-called sanctuary city.
Michael Castejon, part of the swarm of 20,700 migrants dodging official borders and landing in Chicago, described the wearisome plight of his family sleeping on police station floors and temporary shelters. "We simply wish to return home. If we'll be sleeping on the streets here, we'd rather do so back there," he disclosed to The Chicago Tribune.
He and others expected an easier journey after hearing the lure of swift asylum and work permits. Disillusioned, they found the process painfully slow and the circumstances tougher than anticipated.
Frustration soared as their struggles multiplied. Job scarcities and homelessness ensued, heightened by continuous incoming migrant waves depleting resources.
Chicago leaders like Governor JB Pritzker and Mayor Brandon Johnson are urging federal assistance, proposing non-citizen sponsorship for job placements to alleviate labor shortages and reduce exploitation risks. While these officials seek federal funding, they encounter dissent among Chicagoans disenchanted by the lavish spending on migrant care while their own impoverished neighborhoods lack adequate attention.
The city's sanctuary status, a response to Trump's border wall ambitions, doesn't mandate reporting noncitizens to federal authorities, further straining local sentiments.
The situation highlights the growing influx, with over 600,000 illegal entries in 2023 and 3.2 million crossings recorded in U.S. history. Chicago's $94 million allotted for migrant housing and Illinois' $550 million for health care are overshadowed by the unending surge.
Winter's onset raises concerns for migrants' safety in the Midwest cold, pushing Pritzker to call for federal intervention to stem the influx, signaling a pressing need for resolution amid escalating challenges.
This situation underscores the urgency for effective solutions amidst the escalating complexities faced by migrants and locals alike.
Copyright 2023, WatchDogReport.org