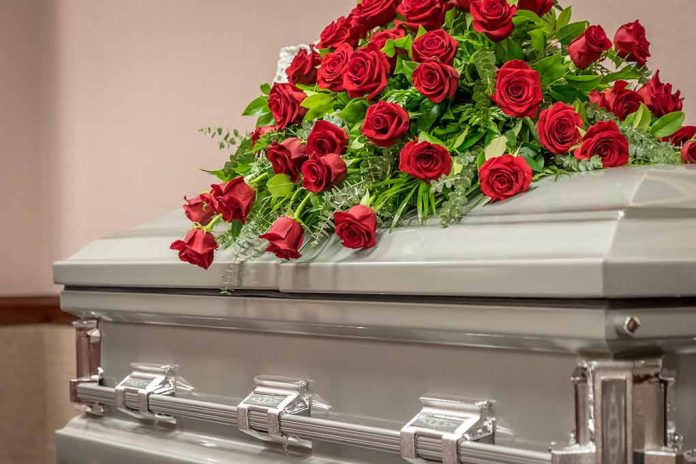 (WatchDogReport.org) – Oscar-nominated actor Burt Young, who portrayed Paulie, the mumbling companion to Sylvester Stallone in the "Rocky" movies, has passed away. Anne Morea Steingieser, his daughter, confirmed his death, but the cause is undisclosed. He was 83.
Young graced both the big and small screens, appearing in acclaimed productions like "Chinatown," "Once Upon a Time in America," and "The Sopranos."
However, it was Burt Young's iconic role as Paulie Pennino in the "Rocky" films that defined his career. He portrayed the gruff, aging character who first appeared in the 1976 film "Rocky." The film became a sensation, launching Sylvester Stallone, who paid tribute to Young's legacy on Instagram, to stardom.
As the "Rocky" sequels unfolded, Paulie's character evolved, adding humor. In "Rocky IV" (1985), he humorously reprograms a robot gift from Rocky. Paulie's perpetual pessimism and surprise at Rocky's resilience provided comic relief. In a 2020 interview, Young shared that this role was a fantastic journey. It introduced him to the audience in a unique way, portraying a rough character with hidden sensitivity, a true "softie" despite his gruff exterior.
A Queens, New York native, Young had a diverse life. He pursued a career as a professional boxer, served in the Marine Corps, and worked as a carpet installer before venturing into acting. He honed his craft under the tutelage of the renowned teacher Lee Strasberg at the Actors Studio.
Throughout his career on stage, film, and television, he typically portrayed small-time tough guys or working-class men down on their luck. In a memorable scene from "Chinatown" (1974), he played a fisherman who throws a tantrum upon learning of his wife's infidelity.
Young's versatility led him to various productions like director Sergio Leone's "Once Upon a Time in America" (1984) alongside Robert De Niro, the comedy "Back to School" (1986) with Rodney Dangerfield, and the gritty drama "Last Exit to Brooklyn" (1989) alongside Jennifer Jason Leigh.
His appearance as Bobby Baccalieri, Sr in season three of "The Sopranos" (2001), an elderly mafioso ridden with lung cancer, marked another memorable role. Young also made guest appearances on numerous TV series, including "MAS*H," "Miami Vice," and "The Equalizer."
In his later years, he focused on theater roles and his lifelong passion for painting, which led to gallery exhibitions and sales.
Gloria, his wife of 13 years, passed away in 1974. Young is survived by his daughter, one grandchild, and a brother, Robert.
Copyright 2023, WatchDogReport.org