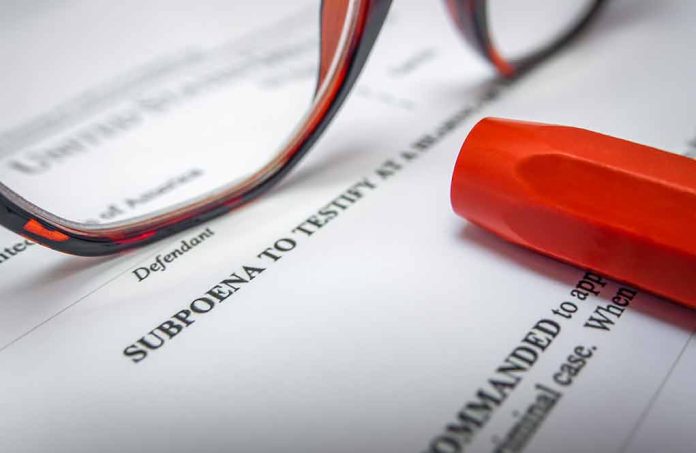 (WatchDogReport.org) – The Chairman of the House Oversight Committee, James Comer, has issued fresh subpoenas to business associates of Hunter Biden, including those involved in his art dealings and individuals implicated in alleged loans exceeding $200,000 repaid by James Biden to President Biden in 2017 and 2018. The subpoenas demand testimony before the Committee from Eric Schwerin, Mervyn Yan, George Bergès, and Elizabeth Naftali, among others.
Previously, Yan was subpoenaed for financial records related to his commercial transactions with Hunter Biden. Comer also demanded George Bergès, Hunter Biden's art dealer, to divulge all communication regarding a supposed agreement between his gallery and the White House to withhold records of Hunter Biden's art sales prices and final buyers.
Comer's inquiry extends to former representatives of Americore Holdings. This financially struggling rural hospital operator granted $600,000 in loans to James Biden, who is alleged to have utilized the funds to write a check of $200,000 to Joe Biden in 2018.
The House Oversight Committee is conducting an extensive investigation into President Biden's possible involvement in his family's domestic and international business transactions. This inquiry is interlinked with the broader House impeachment investigation against President Biden, steered by Comer, the House Judiciary Committee Chairman, and the House Ways and Means Committee Chairman.
The subpoenaed testimonies will likely contribute to the impeachment inquiry as Republicans work to establish whether President Biden committed any high crime or misdemeanor or exploited his office for personal gain. Comer has previously subpoenaed the personal and business bank records of both Hunter Biden and James Biden, with the findings prompting further questions about President Biden's knowledge or involvement in his family's business transactions.
However, the investigation has been criticized as "partisan" by Hunter Biden's attorney, Abbe Lowell, who has called for an end to this probe, labeling it a political distraction. Despite this, Lowell has confirmed that Hunter Biden is ready to discuss these matters with the Committee in a public forum at an appropriate time.
Copyright 2023, WatchDogReport.org