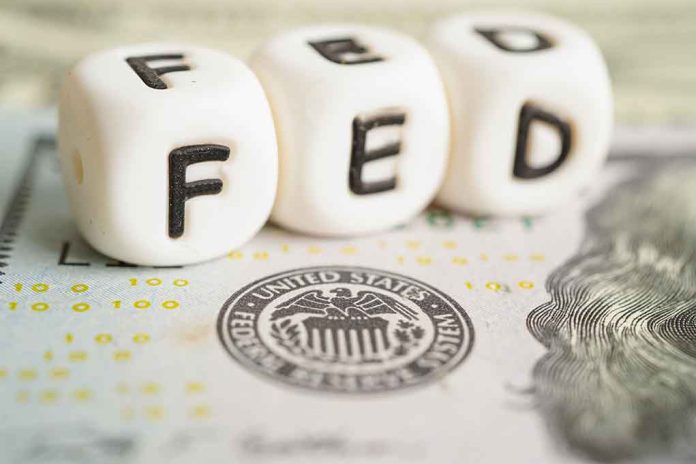 Discover Federal Loan Opportunities With These Easy Steps
(WatchdogReport.org) – Are you looking for a federal loan? Federal loans have many advantages over private loans: they are more affordable, their FICO score requirements are lower, their payments are sometimes based on income, they tend to have fixed interest rates that are lower, and it's easier to get forgiveness on a federal loan. If you're interested in a federal loan, read on: there are several types of federal loans you may qualify for.
Federal Housing Administration (FHA) Loans
The FHA insures loans that work for moderate-income families. They typically finance as much as 96.5 percent of the value of the home. To be eligible, you must have the 3.5 percent required for the rest of the loan, either by saving or by getting another funding source. You should also have a FICO score of 580 or higher.
To get an FHA loan, an appraiser (approved by the FHA) needs to evaluate your potential home. Additionally, you must use the loan for your primary residence, not solely for business, an additional home or vacation home, or an investment property. You'll also need to move into the home within 60 days of your closing date, the value of the home needs to be within the range of FHA mortgage limits, and you have to have a 43 percent or under debt-to-income ratio. Lastly, you of course need a regular, steady income, and you must be able to prove your employment.
You don't get FHA loans directly from the FHA. The FHA simply insures these loans. You'll have to go to a financial institution approved by the FHA to administer the loan.
Section 504 Home Repair Program Loans
Have you ever heard of Single-Family Housing Repair Loans & Grants? That's the same thing as Section 504 Home Repair Program loans. These are geared towards low-income families or individuals and senior citizens. The goal is to ameliorate health and safety hazards in a low-income home or fund repairs, improvements, and modernizations to a home.
To qualify for a Section 504 loan, you have to live in the residence and own it, be unable to qualify for alternative financing, live in a "low limit" income household and a rural area, and/or be 62 years of age or older with no way to otherwise pay for a household repair.
You can get up to $10,000 in grant money, $40,000 in loan, or both, which nets you $50,000. Not sure you qualify by location? Check out the USDA website for more information.
Veterans Affairs (VA) Loans
VA loans are backed by the Veterans Affairs Department. These are often available to veterans and their families as well as active duty service members and their families. You can use these to refinance, purchase, or upgrade a home.
VA loan qualifications stipulate that you must have completed at least 90 days of active duty military service, six years or more in the National Guard or Reserves, served 30 consecutive days, at least 181 days of active duty in peacetime, not have a dishonorable discharge, or be a service member's spouse when that service member died due to a service-related disability or on active duty.
If you qualify, you can get a Certificate of Eligibility (COE) from the VA, which you then show to lenders. The VA doesn't provide these loans, but it helps you get approved.
These are only the three most commonly utilized federal loan opportunities. Depending on your situation, you should also check out SBA microloans, 7(a) small business loans, Grad PLUS loans, Parent PLUS loans, Farm Labor Housing Loans, and Rural Homeownership Direct Loan Program loans.
Copyright 2022, WatchdogReport.org