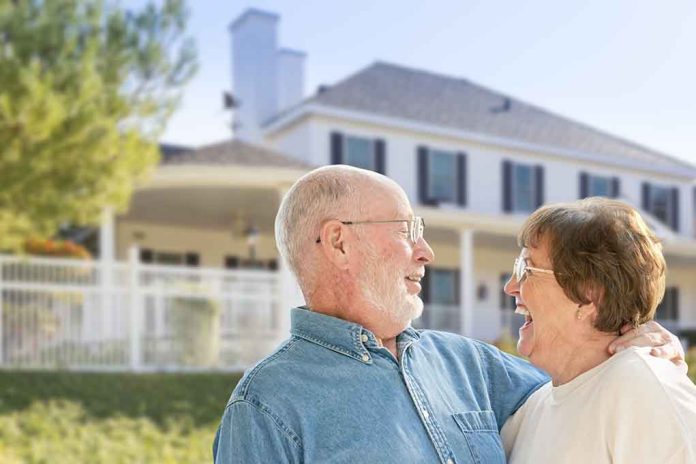 Expert Tips On Finding Affordable Senior Housing
(WatchDogReport.org) – When the older generation starts thinking about retirement, they need to think about more than just their job. Many times, the house they currently live in doesn't suit their needs anymore, and it might be time to find something new. Whether seniors are looking to downsize, seek like-minded individuals, or have special needs they have to consider, it's essential to know where to look for affordable housing.
Most people approaching retirement age will be, or are already, on a fixed income, so the price of housing is important to manage into their budget. Just like everyone else, they'll need money left over for food, healthcare, and travel. Keeping the housing budget in check is key to limiting senior finances, and here are some tips to help.
Initial Decision and Resources
Before looking into programs to help afford housing, they first have to decide where they want to live. A condo or apartment may be a good choice for some who want to downsize and eliminate the need to take care of the outside landscape. Public and Section 8 housing is available for those with low income to bring the cost of certain housing or apartments down to a reasonable price. To qualify, contact the local Area Agencies on Aging (AAAs), which is a nationwide network of nonprofits suited to help seniors in various stages of their lives – including affordable housing. For Section 8 information, contact the US Department of Housing and Urban Development (HUD) to review the qualifications and apply.
Another consideration for financial assistance for housing is through the US Department of Agriculture. They offer a variety of programs in various states across the country, including a list of multi-family housing rentals.
Choosing a Community
Some seniors may opt to surround themselves with people their own age to gain a sense of community. A couple of options to consider in this realm are retirement communities that only allow people of a certain age and assisted living facilities that help retain independence while offering health services. Prices vary based on the locale and the amenities within the community, but seniors may benefit by talking with a HUD housing counselor to discuss personalized options. These communities may offer Section 8 housing vouchers or other programs to help them become more affordable.
In addition to HUD programs, the AARP Foundation is a great resource for retirement planning, accessing affordable housing, and it offers grants to low-income older adults to help with expenses that come with retirement.
There are multiple options and plenty of resources for seniors to find not only affordable, but comfortable housing that suits their needs later in life, they just need to know where to look.
Copyright 2022, WatchDogReport.org