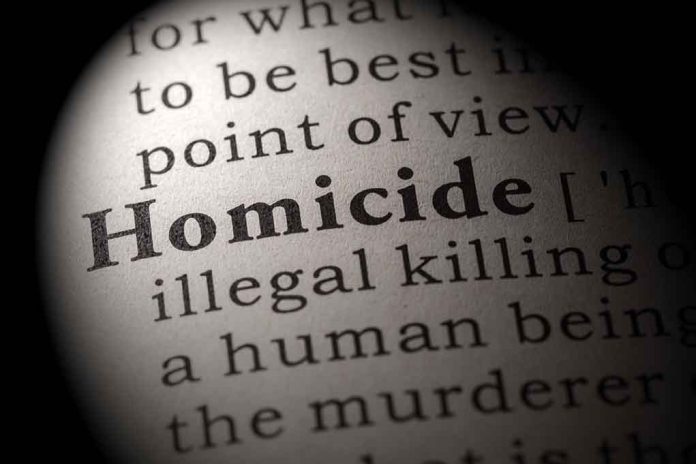 (WatchDogReport.org) – The California man who was accused of throwing a dismembered torso of his wife in a dumpster was charged with her and her parents' murders on November 13. Prosecutors said they had evidence that proved he chopped up the three victims in his house.
The 35-year-old director, Samuel Haskell IV, who is the son of one of Hollywood's most powerful executives, was hit with three counts of murder. The Los Angeles County District Attorney's Office said in a statement that Haskell could spend life in prison if convicted.
The alleged killer was arrested by police officers on suspicion of murder, after they found a human torso in a bag that was discarded in one of the dumpsters of a shopping mall in Los Angeles. Different reports pointed out Haskell was living in the Tarzana neighborhood with his 37-year-old wife Mei Li, their three young children, and Li's parents Gaoshan and Yanxiang Wang. The District Attorney's office noted that she and her parents were last seen on November 6.
Prosecutors mentioned that Haskell hired four day laborers to move some heavy plastic bags from his house. In a statement, the District Attorney's office said that authorities were informed about what happened after one of the laborers opened one of the bags and discovered the remains of a human body. The laborer immediately called 911 and told police about the incident.
While the workers gave Haskell the bags and the $500 in cash he paid them, police officers couldn't find the bags by the time they arrived. The alleged killer was eventually seen on video throwing something in the shopping mall dumpster in Encino, nearly six miles away from his family's home.
According to a KNBC report, Haskell was arrested after a person found a woman's torso in the trash and called 911. In a press conference, Deputy District Attorney Beth Silverman told reporters that authorities found "items of evidence" in his home that indicated he dismembered the bodies.
The California man is the son of Sam Haskell III, who used to be the executive vice president of the William Morris Agency and the manager of Dolly Parton's career.
Copyright 2023, WatchDogReport.org