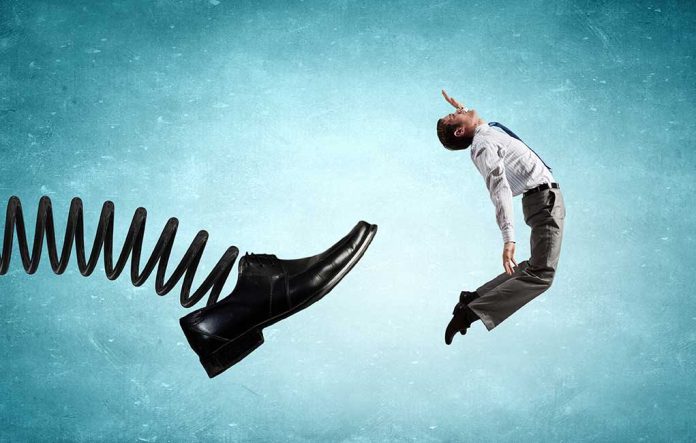 (WatchDogReport.org) – A bunch of hard-nosed Republicans just ousted Kevin McCarthy, previously the GOP's big cheese in the House, from his position as speaker. The removal by the party's far-right wing alongside their Democratic counterparts is sending shockwaves through Capitol Hill.
Over the past few weeks, these unflinching conservatives have been circling like hawks, eyeing McCarthy's leadership. They haven't been thrilled with his efforts to keep the party in line, accusing him of going soft when they want someone who'll stand their ground no matter what.
Some say it all started when McCarthy didn't back the push to object to the Electoral College results in 2020. That was a red flag for these die-hards, who wanted full-throttle support for their election fraud claims.
McCarthy's tightrope walk between the party's moderate and right-wing factions was no walk in the park. Despite his efforts to maintain unity while appeasing the Trump-loving base, a vote was forced through by Florida Rep Matt Gaetz.
Hardliners like Matt Gaetz and Marjorie Taylor Greene took center stage, rallying the conservative troops. They want a more aggressive leader who won't blink in the face of Democratic initiatives.
In the end, a roll call vote was held in the House, resulting in a 216-210 majority to remove McCarthy as Speaker of the House. The following Republican representatives joined Gaetz in voting to oust McCarthy:
Andy Biggs
Ken Buck
Tim Burchett
Eli Crane
Bob Good
Nancy Mace
Matt Rosendale
With McCarthy out, Patrick McHenry (R-NC) has taken over as speaker pro tempore until the House can formally vote to elect a new Speaker of the House. McHenry wasted little time putting his new title to use, as he has already kicked former Speaker Nancy Pelosi from her plush 'hideaway' office.
So, what's next for McCarthy? He's already announced he won't seek his now former position again but said he isn't considering resigning from Congress.
Copyright 2023, WatchDogReport.org