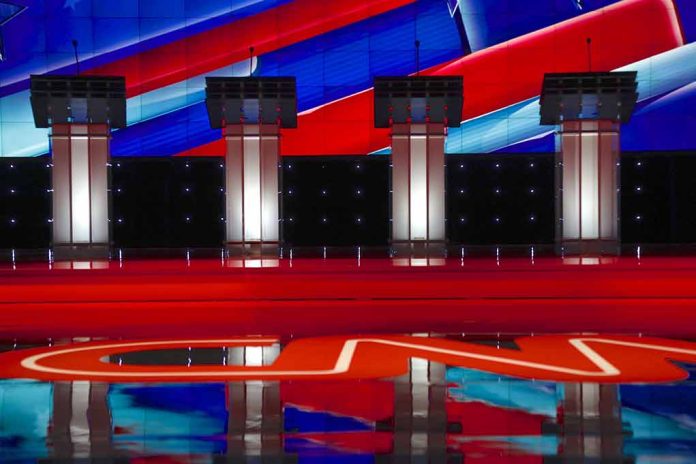 (WatchDogReport.org) – Former South Carolina Governor Nikki Haley called conservative entrepreneur Vivek Ramaswamy "scum" during the Republican recent presidential primary debate. The heated moment took place after Ramaswamy told Haley she was a hypocrite for criticizing his use of TikTok, as he claimed her daughter also uses the social media platform.
The conservative entrepreneur even told the crowd that Haley shouldn't make fun of him for using TikTok like she did on "the last debate." He added that if she really despises the use of the social media platform, then she should "take care" of her family, as her daughter has been using it "for a long time."
Haley responded by furiously asking Ramaswamy to leave her daughter "out of your voice." However, while the crowd started to boo him, the conservative entrepreneur continued and told the former United States Ambassador to the United Nations that she should "understand" that young Americans are using TikTok.
Ramaswamy added that she should accept the situation and feel good about the fact that her daughter's supporters are "propping her up." Visibly irritated, Haley told the conservative entrepreneur, "You're just scum."
In the previous GOP primary debate, Ramaswamy claimed that the other Republican candidates were being "unrealistic" on the TikTok issue. He ironically said that he has the "radical idea" that the Republican Party needs to win as many elections as possible, and noted that the social media platform would be a valuable tool to do that. Ramaswamy also explained that the best way to win an electoral event is by reaching young American voters.
In addition to the candidates' stances on topics like abortion or foreign policy, another controversial moment of the debate was former New Jersey Governor Chris Christie's comments about investor Warren Buffet. The Republican leader said that the wealthiest people in the country shouldn't be collecting Social Security. Christie claimed that Buffet should feel ashamed of himself if he is collecting it.
Copyright 2023, WatchDogReport.org