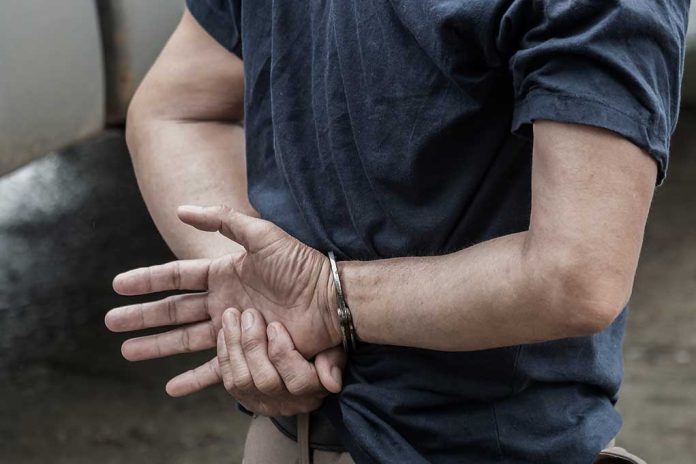 (WatchDogReport.org) – According to the United States Secret Service, members of this agency arrested over 30 demonstrators in front of the White House on October 16, after thousands of anti-Israel activists took the streets of Washington, DC. Different reports pointed out they marched to advocate for an immediate cease-fire between the Israeli government and the Palestinian terrorist group Hamas. They also urged US President Joe Biden to end this conflict to prevent the deaths of more innocents.
During an interview with Fox News, the director of development for the American Muslims for Palestine, Mohammad Habehh, said that a cease-fire would be the first step to finding a solution to this conflict. Habbeh, who was also the organizer of the rally, criticized President Biden and claimed that his administration is condemning people calling for peace in the Middle East but refusing to step in.
In addition to Habbeh, American Muslims for Palestine's advocacy director Ayah Ziyadeh told the conservative network that the Biden administration was "enabling genocide" in the Gaza Strip and was pushing "Zionist" propaganda. She also said her organization demands an immediate cease-fire and claimed that what Israel was doing could be considered an "ethnic cleansing."
The rally, which was named "Day of Action for Palestine," drew over 10,000 anti-Israel protesters to the nation's capital. Some media outlets reported that protesters waved hundreds of Palestinian flags and marched through the city's streets before ending in the rally in front of the White House.
In a statement sent to Fox News, a US Secret Service spokesman, Steve Kopek, said that the agency's Uniformed Division arrested over 30 protesters two days later for "Incommoding" after blocking entrances during the demonstration.
Following Hamas' attack on the Jewish state, Israeli Prime Minister Netanyahu declared war against this terrorist group. From that moment on, nearly 5,000 people have been killed, and over 12,000 have been wounded in the armed conflict.
Copyright 2023, WatchDogReport.org