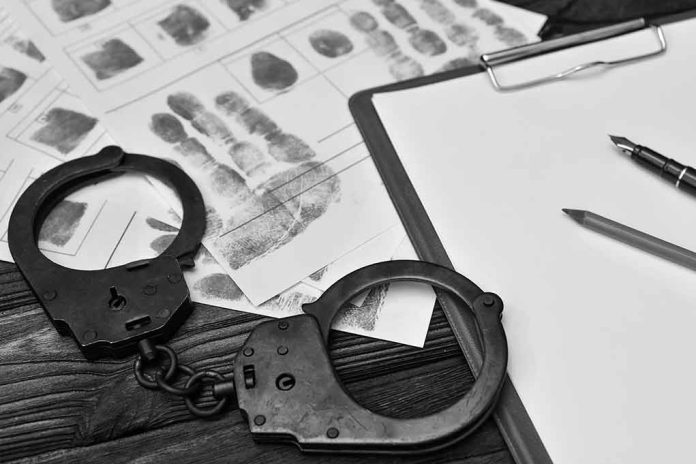 (WatchDogReport.org) – The US Department of Justice (DOJ) said on October 3 that a senior official from the Defense Department had been arrested. Frederick Moorefield was one of the two individuals taken into custody in Maryland on charges of furthering and promoting a dog fighting ring. Different reports revealed that the criminal enterprise included killing canines that lost fights in a brutal fashion.
The 62-year-old Deputy Chief Information Officer was arrested with his friend Mario Flythe on charges of promoting the dog fighting venture since 2002. The criminal affidavit revealed that authorities rescued 12 pit bull dogs while serving warrants at the men's houses, where they found electrical jumper cables and training equipment that were exclusively used to euthanize the canines who lost fights. They also found veterinary steroids and a device to impregnate female dogs.
The affidavit, written by FBI agent Ryan Daly, also showed that the bureau had been investigating Flythe and Moorefield's dog fighting ring named "DMV Board." Daly revealed in this report that police officers found two dead dogs hidden in dog food bags near Moorefield's house in 2018.
According to a The Washington Post report, Moorefield and Flythe communicated about dog fighting through an encrypted messaging application to avoid being detected by the police. On this app, both men shared fighting dates, tips, and training related to dog fighting. The newspaper also revealed that the two men used code names to represent their operations. Flythe used "Razor Sharp Kennels," and Moorefield used "Geehad Kennels."
During an interview with Fox News, US Defense Department Spokesperson Lieutenant Commander Timothy Gorman confirmed that Moorefield is no longer part of the Department of Defense. However, he didn't clarify when he was officially dismissed.
In a statement, the DOJ said that police officers found a blood-stained carpet and a weighted dog vest with a patch identifying Moorefield's code name at his house.
Copyright 2023, WatchDogReport.org