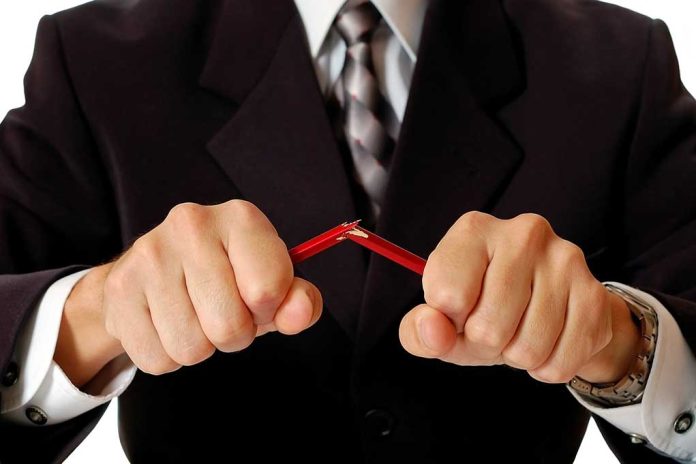 (WatchDogReport.org) – Elected on October 25, 2023, Congressman Mike Johnson (R-LA) assumed the role of Speaker of the House, putting an end to a tumultuous three-week period that followed Rep. Kevin McCarthy's removal. Johnson, a Republican from Louisiana, found himself in the Speaker's chair, earning the support of all 220 Republican members present, surpassing the 215-vote threshold required for victory. On the other side of the aisle, all 209 Democrats threw their weight behind Rep. Hakeem Jeffries, the Democratic House leader.
As he assumed the role, Johnson emphasized, "The people's House is back in business." The journey to Johnson's election was far from straightforward, with the Republican Party having nominated four individuals for the Speaker position in just three weeks. Johnson replaced Rep. Tom Emmer, who held the title for a mere four hours, and his predecessors, Reps. Steve Scalise and Jim Jordan withdrew from the race due to their inability to unite the party's factions.
While Johnson may not have had an extensive history in House leadership, his prior strategic moves paid off. Earlier in the week, he outlined a plan for passing government spending bills that garnered the support of some detractors of Rep. McCarthy, signaling the party's eagerness to put the divisive Speaker battle behind them and get back to governing.
Unsurprisingly, Johnson's election has not gone over well with his counterparts on the other side of the aisle. Representative Katie Porter (D-CA) immediately went on the attack, calling Johnson an "insurrectionist" on X (formerly Twitter).
The infamously far-left 'Squad' member Ilhan Omar likewise went on a rant against the new speaker, unleashing her fury against Johnson's conservative stances on LGBTQ and abortion. Multiple Democratic reps joined Omar in claiming the election represented a Republican shift toward "extreme MAGA," including Rep. Jimmy Gomez (D-CA) and fellow Squad member Alexandria Ocasio-Cortez (D-NY).
Despite controversy surrounding his past actions, Johnson's ascent to Speaker cements his pivotal role in the House. In the coming months and years, he will grapple with the complexities of this influential position, and his actions will be closely monitored by both his party and the nation.
Copyright 2023, WatchDogReport.org