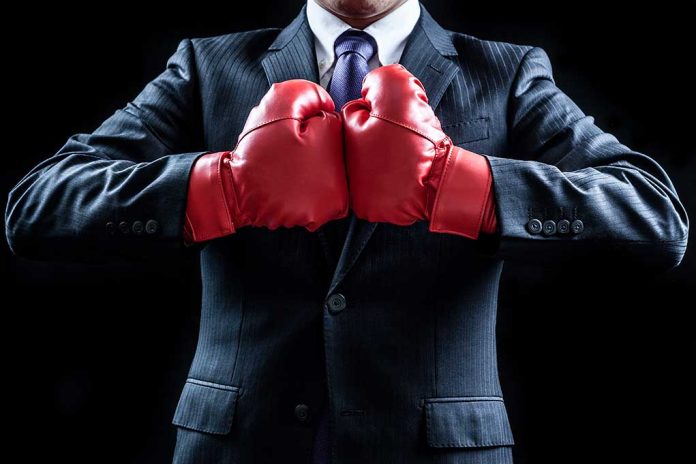 (WatchDogReport.org) – Indiana Democratic Representative Andre Carson called fellow Democratic Representative Josh Gottheimer of New Jersey a "gangster" and a "coward" on October 30. Carson delivered these words because of Gottheimer's criticism of congress members who voted against a resolution to support Israel and condemn the Palestinian terrorist group Hamas.
The Indiana leader was one of 16 congressmen who voted either "present" or "no" on the resolution following the Hamas terrorist attacks against the Jewish state on October 7. The New Jersey representative said it was disappointing that some Democrats refused to condemn Hamas' "atrocities." On his Twitter account, Gottheimer noted that those who voted against the resolution were "despicable" politicians who didn't represent the Democratic Party.
Carson responded to these comments during an interview with CNN's "Inside Politics" after host Manu Raju asked his thoughts about Gottheimer's remarks. Carson told Maju that Gottheimer was acting "cowardly" and claimed he tends to be "very emotional" on certain topics. When asked what he meant, Carson said the New Jersey lawmaker was "posturing," and mentioned that Gottheimer is always "afraid" when anyone confronts him.
The Indiana representative also told Maju he doesn't care what Gottheimer says about him, as he's "unafraid" of a "punk" and a "coward(ly)" man like him. Carson even claimed that, instead of acting like a "tough guy," he and the New Jersey representative can handle their disagreements "like gentlemen" or get into "something else."
In a statement sent to the liberal network, Gottheimer replied to Carson's words and said he would sit down with him to talk about how to bring Hamas' hostages home, including every US citizen. He also stated that both of them should sit and talk about how to "crush" Hamas and every terrorist organization that wants to destroy the United States.
Copyright 2023, WatchDogReport.org