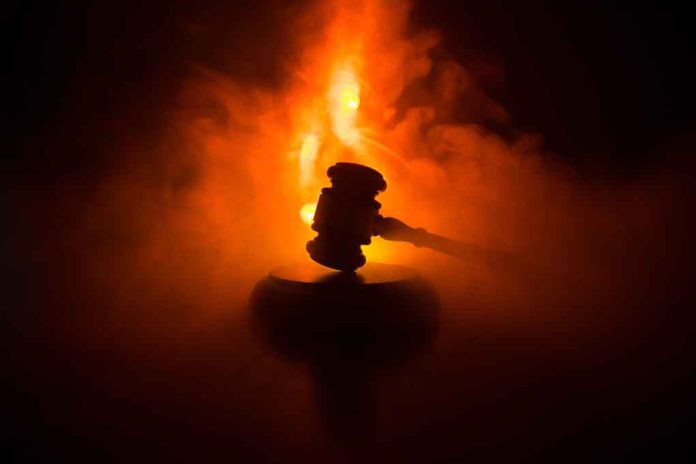 (WatchDogReport.org) – Iraq's Christian leaders are demanding an international probe into a blaze that killed 113 people at a predominantly Christian town during a wedding. As reported by the Associated Press, Iraq's Syriac Christian Priest, Father Boutros Sheeto, told the news agency that the blaze wasn't an accident. He lost ten family members in the fire.
During a telephone interview, Sheeto said he rejects the idea that the cause of the tragic fire was an accident. According to him, many other Christian leaders "are confident" that the fire was intentional, which is why they are demanding an international investigation into the matter. The priest also told the news agency that Christians in Iraq are displeased by the way the Iraqi government has responded to this situation, claiming that the administration of President Abdul Latif Rashid hasn't "shown interest."
One of the victims was Sheeto's sister, an Iraqi-American who traveled to the Middle Eastern country from Arizona to surprise their family at the wedding. Alongside his sister, Sheeto also lost his parents, a second sister, and two nephews.
During another interview with Reuters, the Christian leader said that, in Iraq, most people tend to wait until a "disaster occurs." He explained that the only thing they could do was deal with the tragedy and noted that "our home" was filled with greed and corruption. He said this is why Iraq is "empty of family."
Another clergy member who has questioned the cause of the blaze was Catholic Chaldean Cardinal Louis Sako. In a statement, he claimed that the fire was caused by "the act" of a person who decided to sell "his conscience and country" for a "very specific" agenda.
In a separate statement, Benedictus Younan Hanno, the Syrian Catholic Archbishop of the Iraqi city of Mosul, also called for an international investigation into the matter. Hanno also rejected the official explanation delivered by Iraqi authorities, which claimed that the fire was caused by fireworks.
Copyright 2023, WatchDogReport.org