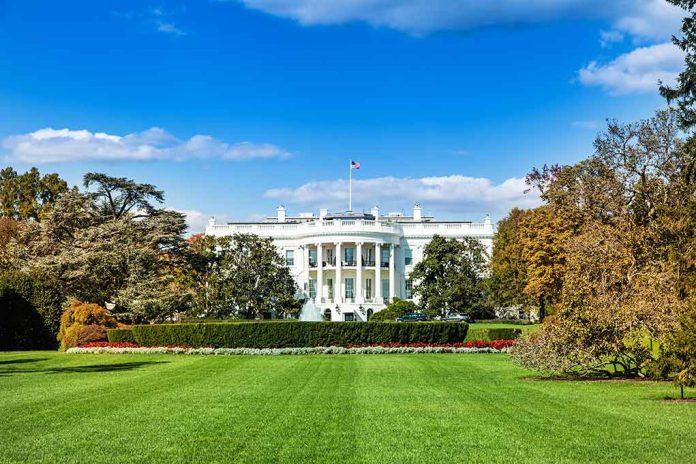 (WatchDogReport.org) – It looks like Commander, Joe Biden's dog, is in some hot water. The furry friend has been banned from the White House after a string of attacks that left some White House staff and visitors startled.
You might remember Commander as the charming German Shepherd who made headlines when he joined the Biden family at the White House. He was meant to be the "First Dog" and a friendly addition to the presidential residence. However, things seem to have taken a different turn.
Sources close to the situation say that Commander's behavior has raised concerns. The dog has reportedly bitten several staff members and Secret Service officers — on at least 11 occasions. While it's not unusual for pets to take some time adjusting to a new environment, Commander's actions have raised eyebrows.
The decision to ban Commander from the White House was not taken lightly. It came after carefully considering the safety and well-being of the staff and the dog himself. Not all staff members who are close to the President have been affected by the dog's problematic behavior.
Commander will now live at a private residence outside the White House grounds, where he can receive the necessary training and attention to address his behavior issues. The Biden family has expressed their commitment to working with professionals to help Commander overcome his aggressive tendencies.
This move has sparked discussions about presidential pets and their role in the White House. While pets often bring joy and comfort to the First Family and their staff, they also need to be well-trained and socialized to ensure a safe environment for everyone.
The ban on Commander serves as a reminder that even the most adorable pets can sometimes exhibit unexpected behavior. It also highlights the responsibility of pet owners to address behavioral issues promptly and effectively.
Copyright 2023, WatchDogReport.org