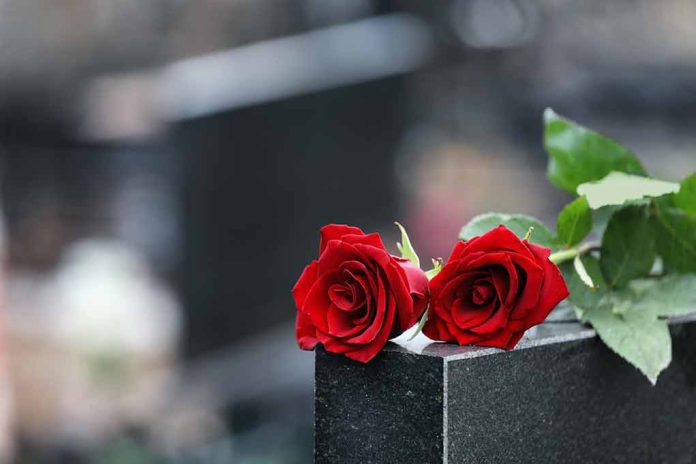 (WatchDogReport.org) – In a saddening turn of events, the culinary world has lost one of its shining stars. Renowned celebrity chef Michael Chiarello, famous for his appearances on hit shows like "Top Chef" and "Easy Entertaining with Michael Chiarello," has passed away at the age of 61.
Chiarello's company, Gruppo Chiarello, announced this tragic news, revealing that the chef's life was cut short due to anaphylactic shock from a severe allergic reaction. He was receiving treatment for this condition at a Medical Center in Napa, California.
In a heartfelt message, the Chiarello family has conveyed their profound grief at the passing of Michael. They emphasized that his culinary genius, limitless imagination, and steadfast dedication to family were fundamental aspects of his character. Michael had a remarkable ability to unite people through the delight of shared meals, creating enduring memories at the dining table.
Chiarello's legacy is nothing short of remarkable. He hosted the popular Food Network series "Easy Entertaining with Michael Chiarello" for an impressive ten seasons, starting in 2003. The show's excellence was affirmed with three Emmy Awards between 2003 and 2006.
The chef's presence extended beyond his own show. He appeared on numerous other cooking series alongside multiple morning talk shows.
A native of California, Chiarello attended the Culinary Institute of America (CIA) in Hyde Park, New York, and graduated in 1982. His culinary prowess earned him the title of Food & Wine Magazine's Chef of the Year in 1985. He was also recognized by his alma mater in 1995 as Chef of the Year.
Beyond his television career, Chiarello left an indelible mark on the culinary scene by opening more than ten restaurants in Northern California. Among them, Bottega and Coqueta gained widespread acclaim.
Chiarello's passion for food extended to the written word, as he authored over eight cookbooks since 1995. He even ventured into winemaking, establishing the Chiarello Family Vineyards in the late '90s.
While the details of his funeral remain private, the Chiarello family kindly requests that instead of sending flowers, admirers consider donating to Meals on Wheels. This volunteer-based organization delivers prepared meals to elderly individuals, helping them maintain their health and independence in the comfort of their homes.
Copyright 2023, WatchDogReport.org