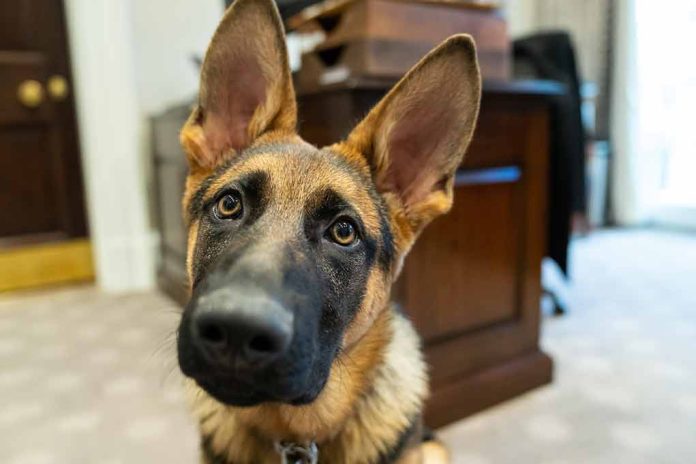 (WatchDogReport.org) – The US Secret Service recently revealed that President Joe Biden's dog Commander bit another member of the agency. According to a CNN report, Secret Service spokesman Steven Kopek told the network that a police officer of the Secret Service's Uniformed Division was bitten at 8 p.m. on September 25 after being "in contact" with the first family pet.
Kopek also said that medical staff at the complex treated the officer and pointed out that the officer had already had a conversation with the Secret Service Director Kimberly Cheatle about the incident. Different media outlets noted this isn't the first time this type of incident has taken place, as the 2-year-old Biden family's German Shepard has already bitten other people.
As reported by the New York Post, the canine bit seven people from September 2022 to January 2023. The media outlet pointed out that another case also involved a Secret Service agent, who got bit so hard that he was taken to the hospital immediately. This latest case represents the 11th incident involving the German Shepherd.
Following the CNN report, many of President Biden's critics blasted the presidential family for not taking the proper measures to prevent this from happening. On his Twitter account, Judicial Watch President Tom Fitton claimed that President Biden and his family don't care about the danger and threat that Commander represents for those who visit them. New York Post columnist Miranda Devine also said that Secret Service agents shouldn't accept being attacked and bitten by a "disturbed dog" as part of their duties.
During an interview with the New York Times, First Lady Jill Biden's communications director, Elizabeth Alexander, said that the White House is a "stressful environment" for pets. She also stated that the First Lady is making efforts to help the family dog handle the "unpredictable nature" of the White House's grounds.
Alexander pointed out that the president and his wife are "grateful" for how the US Secret Service keeps the country and their family safe.
Copyright 2023, WatchDogReport.org