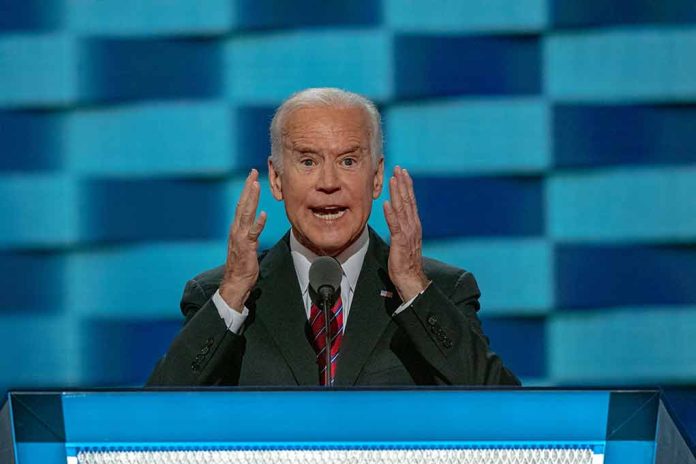 (WatchDogReport.org) – Washington Democratic Representative Pramila Jayapal recently warned US President Joe Biden to be "careful" about his support for the Israeli government. During an interview with NBC's "Meet the Press," she said the Democratic Party needed to reach a "higher moral place" as the armed conflict between Israel and the Palestinian terrorist group Hamas continues.
When host Kristen Welker asked her if she believed that the president's support for Israel could make him unpopular among Arab Americans, Jayapal said he needed to be more "courageous." She explained that while she has always been one of President Biden's "biggest supporters," she now believes he could be alienating some voters because of his stance in the Israel-Hamas conflict. Jayapal also said that what is taking place in Gaza has a "moral significance" for many people around the country, and suggested that the president was supporting Israel's "war crimes."
During the interview, the Democratic leader also said that she and many other Democrats stand with the Palestinian people in their right to "self-determination." She added that Israel has been a racist state that has oppressed Palestinians for many years, and claimed that the Biden administration and the international community should intervene.
Jayapal also mentioned there are racist leaders within the government of Israel. She claimed that Israel has been carrying out "racist policies" against Palestinians and claimed it was important for Democrats to criticize these realities and not be called "antisemitic."
Jayapal's interview with NBC comes at a moment when the Democratic Party is experiencing a strong political fracture over the Israel-Hamas conflict. While some leaders maintain the decades-long pro-Israel stance, members of the progressive faction have blasted the Jewish state for what they consider to be a "genocide." Some even refused to condemn the terrorist attacks committed by Hamas.
Copyright 2023, WatchDogReport.org