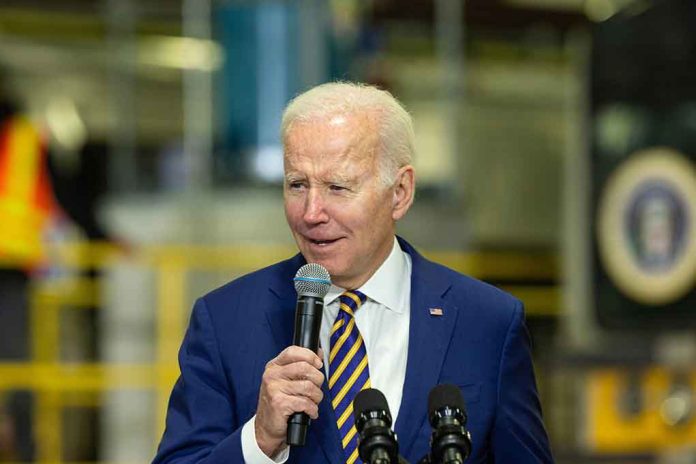 (WatchDogReport.org) – US President Joe Biden weighed in on West Virginia Democratic Senator Joe Manchin's decision not to run for reelection on November 9, touting the different bills that passed with his help despite a complicated relationship. Manchin has been considered one of the leading critics of the commander-in-chief.
In a statement, President Biden said that Manchin dedicated himself to serving the people of West Virginia for over 40 years, occupying different political roles. He highlighted Manchin's position as a governor, legislator, senator, and even Secretary of State.
The commander-in-chief added that he and Manchin have worked together to "get things done" for all Americans since the time he was vice president during the Obama administration. He also pointed out that Manchin and his family should feel proud of the service that the senator gave to his state and the United States.
In his statement, President Biden cited the bipartisan gun safety bill, the PACT Act, and the infrastructure law as the "greatest examples" of bipartisan victories over the last few years. He said that the West Virginia Democratic leader was crucial to achieve these "triumphs."
The commander-in-chief also noted his vote to confirm Ketanji Brown Jackson to the US Supreme Court and the Inflation Reduction Act. President Biden explained that his administration could execute the legislation in 2022 thanks to Manchin, as he publicly expressed his disagreements with many aspects of the bill, but eventually decided to work with the White House.
In a statement, the 76-year-old West Virginia senator announced on November 9 that he won't seek reelection next year. Different media outlets pointed out that Manchin's decision means that any candidate from the Republican Party will win his Senate seat, as the state has become deep red over the last few years.
In the statement, Manchin didn't rule out the chance of running an independent presidential bid, as he said he would travel the United States and see if there's "an interest" in creating a new "movement" to mobilize "the middle."
Copyright 2023, WatchDogReport.org