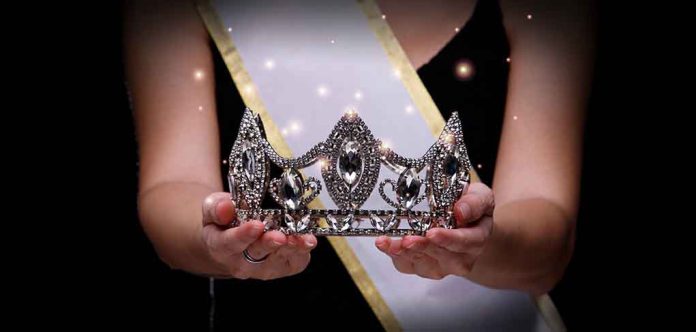 (WatchdogReport.org) – Beauty Pageants are a common occurrence across the world. Many young women sign up to compete with hopes of winning a prize — whether it's recognition, cash, or a scholarship. In Dallas, Texas, a 17-year-old girl entered the 2022 Miss Dallas Teen title — and won. But she wasn't alone.
Alison Appleby suffers from epilepsy, a brain disorder that causes seizures. As such, she has a service dog, Brady, a golden retriever that she takes with her everywhere to monitor her blood sugar and stress levels. Since the pup goes where Appleby goes, in case she needs medical help, he naturally went to the pageant with her. Much like the young woman, the golden retriever was a standout star. So when Appleby was crowned the winner, Brady got his own crown — even if he didn't much like it — and celebrated by jumping around on stage.
Texas Teen With Epilepsy Wins Pageant Alongside Her Golden Retriever…https://t.co/8m8Q4mn1yE

— Susan Pritt (@susan_pritt) November 13, 2022
Appleby joined the pageant for a different reason than most young women. While she was interested in competing, a stranger decided to inject her opinion, telling the young woman that she couldn't do it because of her disability. Not one to be discouraged, Appleby signed up that very moment.
It wasn't all easy for the girl. She had to coordinate her talent routines with the dog and learn how to walk in heels and a fancy dress with him beside her. Nevertheless, she prevailed, proving naysayers wrong and marking one of the cutest pageant moments of the year.
Afterward, Appleby took to Instagram and said she entered the contest planning to have fun and advocate "for other girls with disabilities." She did just that and took home the crown.
Copyright 2022, WatchdogReport.org