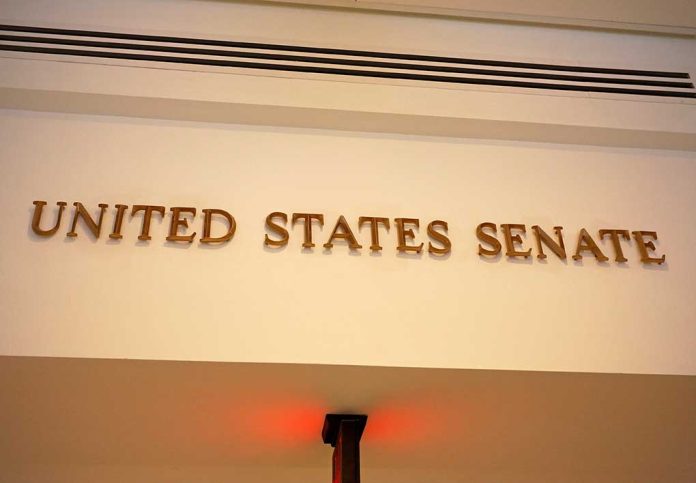 (WatchDogReport.org) – Major League Baseball Legend Steve Garvey announced on October 10 he decided to run for Senate, representing the Republican Party, to succeed the late California Democratic Senator Dianne Feinstein. The former Los Angeles Dodgers and San Francisco Giants star launched his campaign through a video that included some of the main highlights of his successful baseball career.
In the footage, he also said that while he will represent the GOP, he will hold center-leaning and moderate positions. Further, he explained that he never played for Republicans, Democrats, or Independents, but rather, he always played for the people of California. Garvey also alluded to some of the main problems that the state is currently experiencing, including crime and homelessness.
During an interview with Fox News, Garvey said he voted for former president Donald Trump in the past but refused to answer when asked if he would be part of the so-called "MAGA faction" of the Republican Party. The former commander-in-chief and presidential candidate lost the so-called Golden State by a landslide in 2020 and 2016. However, he has millions of conservative-leaning and Republican supporters in California.
When asked about abortion, which is an issue that many Democrats hope could galvanize the party's bases after the overturn of Roe v. Wade in 2022, Garvey said he disagrees with a nationwide abortion ban. He told Fox News that as the representative of this state, he will always uphold people's voice, noting that most Californians have already spoken on this matter.
Garvey explained he decided to run for office at this moment as he couldn't keep ignoring the "severe dysfunction" that currently exists in Washington, DC. He also said he took this step as California is the state that he loves, and there wasn't any candidate that represented the voice of the people. Garvey claimed most politicians are more focused on the "business of politics." The MLB legend pointed out it was time for "fresh ideas" and a "fresh voice."
Copyright 2023, WatchDogReport.org