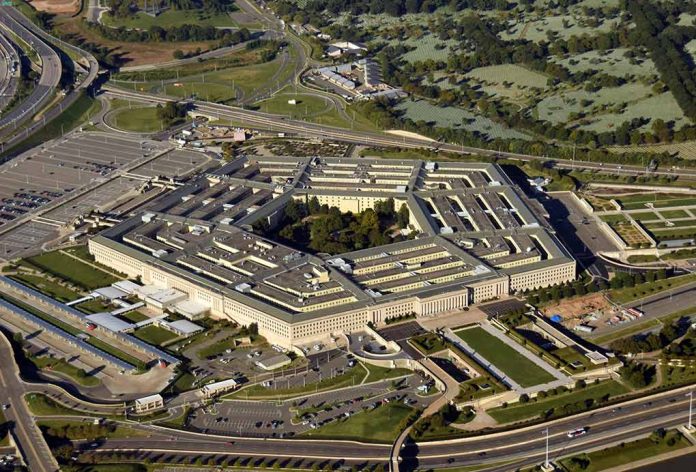 (WatchDogReport.org) – Ukrainian President Volodymyr Zelenskyy said in a Washington Post interview published on Tuesday that he learned about the massive leaks of Pentagon classified documents by watching the news. He also told the liberal newspaper he didn't have any conversation with US President Joe Biden or any member of his administration about the leaks.
Zelenskyy explained he's aware it was "a bad story" as he said he never received any information from the Pentagon or the White House beforehand. He explained he didn't have any information about the leaks and he didn't know anything about it.
Earlier this year, dozens of top-secret information from NATO and the United States were leaked on the social media chat platform Discord before spreading to other mainstream platforms like Facebook or Telegram. These leaks picked worldwide attention last month, as they revealed delicate information that compromised not only the United States but also the Ukrainian troops and some Western governments.
While these documents only gave classified information about the war between Russia and Ukraine up to March, they still present important insights into the Ukrainian shortcomings and military capabilities. Experts believe these could prove damaging to Kyiv and Washington's ability to defeat Russian troops on the battlefield.
According to the Washington Post, US Secretary of State Antony Blinken discussed these sensitive leaks with Ukraine's Minister of Foreign Affairs, Dmytro Kuleba, during a phone call last month. The newspaper pointed out that while US Deputy Secretary of State Wendy Sherman took some phone calls with Ukrainian officials about this controversy, Zelenskyy allegedly had no conversation with any member of the Biden administration.
When asked whether these leaks have somehow affected the relationship between Kyiv and Washington, the Ukrainian President said he "cannot risk our state. He also said that speaking frankly is a delicate matter since there are "high risks." Finally, refused to make any comment about the leaks' truthfulness because he believes "that would acknowledge that the documents are real."

Copyright 2023, WatchDogReport.org